Once a month Bev Weidner, of Bev Cooks fame and the mom of adorable twin littles, stops by to share an easy, one-two approach to dinner to keep everyone happy: Start by making one classic recipe for the kids in the house, then dress up that same dish with bold flavors for the adults.
Valentine's Day at home can be romantic for you and your special someone, even when the kids are there too. If you're staying inside the cozy confines of your abode this Valentine's Day, I've got a crazy-simple meal that will satisfy errrrbody. Even those under the age of 5 will approve.
1. It involves pasta. Hello, isn't "pasta" the synonym of "Valentine's Day"? I think it is.
2. It involves heavy cream and silky tomato sauce. Your eyes have begun to weep, I can sense it.
3. It involves VODKA — only after the kiddos have been fed, of course.
4. It involves you, an enormous green salad, crusty bread and vino — and your special someone. You're sobbing now, I know.
This recipe is as simple as simple can get, but it also stays true to clean, classic flavors. You can always add a protein if you want! Or just throw caution to the wind and dive headfirst into a huge bowl of carbs, which is highly recommended.
Happy Valentine's Day!
Happy Valentine's Day!
One Recipe, Two Meals: Penne with a Creamy Tomato Vodka Sauce
1 pound penne pasta
1 tablespoon extra virgin olive oil
3 garlic cloves, minced
One 28-ounce can whole peeled tomatoes, blended in a food processor
1/2 cup heavy cream
1 teaspoon Italian seasoning
1 pinch crushed red pepper
1 shot (50 milliliters) vodka
Pinch of salt
Parmesan cheese and basil leaves, for garnish
Let's start simple for the kids. You'll bring a large pot of salted water to a boil. Add the penne and cook it until al dente. Drain it — like always, you know.
In the meantime, heat the olive oil in another medium pot over medium-high heat. Add the garlic and bloom for about 30 seconds, until fragrant. Add the blended tomatoes and a small pinch of salt. Let simmer for about five minutes. Add in the heavy cream and simmer another five.
Reserve about half a cup of the penne and place in two small bowls. Ladle the creamy sauce over the pasta and garnish with Parmesan cheese. Maybe add a little bit of basil if your kids like it. Done!
Now for you: Let's get back to the creamy sauce. Add the Italian seasoning, crushed red pepper and vodka; let it simmer another five minutes or so. Taste it and add a pinch of salt if needed.
You can either toss the remaining pasta with the sauce (my preferred method), or ladle the sauce over the penne. Do whatever makes you sob like a baby.
Garnish with more freshly grated Parmesan and basil leaves! Serve with a giant green salad, crusty bread and WINE (obviously the wine). All caps necessary. For the love. The end.
Follow Bev on her blog, Bev Cooks, if you think you can even handle more.
More posts from Bev Weidner.
Similar Posts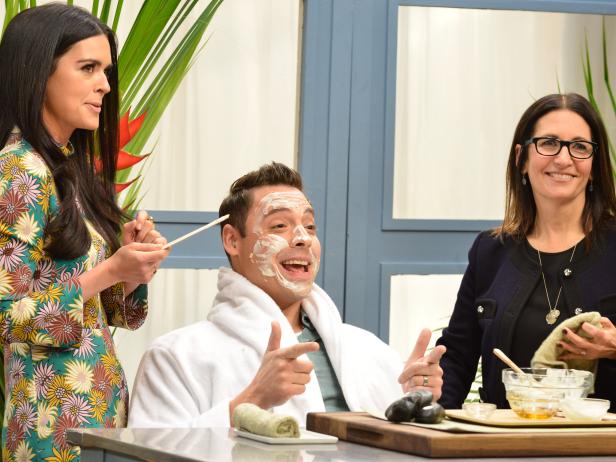 You don't have to travel somewhere exotic to make the most of your time off....