Ready your flour stash and fire up your oven: Bread is back. And hopefully it's here to stay. According to food industry experts, "An era of good bread is upon us again." We can expect to find its various starchy incarnations at restaurants, stores and cafes across the country, challenging the low-carb ethos that dominated in 2015. "Fancy toasts and tartines, flatbreads topped with everything … bagels and babka … and cheesy bread from all over the world" are just a few of the items on our radar this year.
If you're like us and you've quietly longed for bread's triumphant comeback, now's the time to celebrate with a few homemade loaves of your own. Nothing tastes (or smells) more divine than fresh-baked bread — but if you don't feel like waiting around for yeast dough to rise, then quick bread might be your best option. Quick bread is basically any bread made with leavening agents other than yeast and eggs (most often it's baking soda and baking powder) and includes classic pan loaves like banana bread, zucchini bread and Irish soda bread — and even muffins, biscuits and scones. The beauty of these simple breads lies in their adaptability, as most quick bread recipes can be easily customized with mix-ins like cheese, herbs, nuts and grated vegetables. Imagine warm zucchini bread studded with nuts and chocolate chips, or make buttery pound cakelike slabs intensified with fragrant cranberries and orange zest. Find these recipes — and then some — below.
Neelys' Quick Bread (pictured at top)
A slice of Pat and Gina Neely's simple beer-spiked loaf comes with the savory notes of grated smoked Gouda, chopped fresh thyme, ground mustard and a pinch of cayenne baked right in.
Banana Bread
Featuring vegetable oil in lieu of butter, this easy banana bread is moist and light. In addition to calling for four ultraripe mashed bananas, the recipe reels in flavor from vanilla and a touch of cinnamon. Although it's not necessary, you can also toss in some chopped walnuts or pecans for a nutty crunch.
Quick Herb and Cheese Monkey Bread
Prepared biscuit dough is the base for this pull-apart loaf. Form the bread by rolling the dough in olive oil and herbs, then piling it into a Bundt pan, which helps turn it crispy and golden brown. Our tasters called the balls the Southern version of pizza-shop garlic knots.
Ham-and-Cheese Quick Bread
This savory bread laced with sweet diced ham and nutty Gruyère can be served warm or toasted the next day and topped with egg salad for lunch or a snack.
Zucchini Bread
Folding a cup and a half of finely chopped fresh zucchini into cinnamon-spiked batter makes for a fragrant, veggie-laced quick bread that is moist, tender and so easy to customize with various mix-ins like nuts and chocolate chips.
Irish Soda Bread
Ina Garten uses currants (instead of the more-traditional raisins) for sweetness in her easy Irish Soda Bread. Together, the orange zest and buttermilk create the subtle tang we love and expect from this classic quick bread.
Cranberry-Orange Quick Bread
Anne Burrell takes the classic winter flavor combination of cranberry and orange and transforms it into a 5-star quick bread. Enjoy this versatile bread for dessert alongside tea or coffee, or serve it with a pat of butter for a quick and comforting breakfast.
Savory Rosemary Goat Cheese Quick Bread
True to its name, this dense and savory quick bread cooks up in just 50 minutes. Add in some sun-ripened golden raisins for contrasting sweetness.
Embrace 2016's big carb comeback with more comforting quick breads from Food Network Magazine.
More posts from Emily Lee.
Similar Posts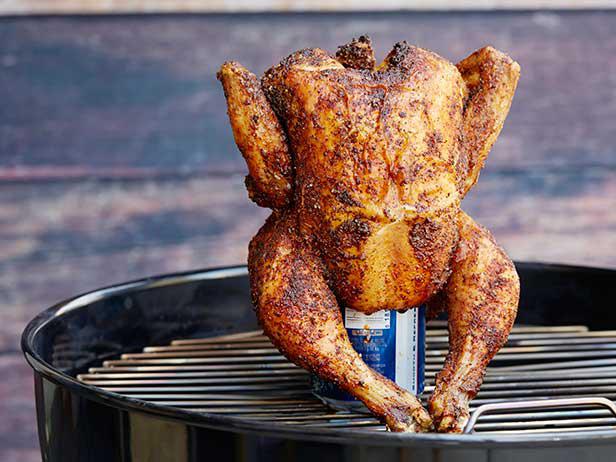 This clever grilling technique is easy enough to perfect even on your first try making it....