It's a fact: Piling everything you love about your comfort food faves into a casserole dish makes every bite just taste better. Going the bigger-batch route not only means you can feed a crowd no problem, but it also means you've got more opportunity for cheese. In the spirit of all things cheesy, we've got five dishes that are infinitely better when reborn as giant cheese-topped casseroles.
Twice-Baked Potato Casserole > Twice-Baked Potatoes
You might have once said that there's nothing better than a crispy, cheesy twice-baked potato — and you'd almost be right. When Ree Drummond reimagines twice-baked potatoes in all their cheesy, bacon-loaded goodness as a comforting casserole, you get creamy, decadent deliciousness you can pile onto your plate.
Grilled Cheese and Tomato Casserole > Grilled Cheese
It's not really news: Grilled cheese and tomato soup just go together. Instead of heating up the griddle for toasty, single-serving sandwiches, consider a casserole route that'll feed the whole family in one go. It unites the two favorites (the soup and the sandwich) — no dipping required.
French Onion Soup Casserole > French Onion Soup
If your favorite part of bubbling, browned-on-the-top French onion soup is the cheese that strings from the bowl to your mouth, go for a big-batch, fuss-free casserole that delivers on that gratifying moment for a whole crowd.
Sloppy Joe and Macaroni Casserole > Sloppy Joes
Sloppy joes on their own might not be the cheesiest thing you can eat, but Rachael Ray's casserole sure is. She starts by making her own sloppy joe sauce, then beefs it up with ground meat, a heap of cheddar and pasta for an all-in-one dinner that kids and grownups alike will enjoy.
Beef and Bean Taco Casserole > Tacos
Listen, we love a good taco. But tortillas give you only so much space for all the fixings, which seriously gets in the way of our cheese intake. Piling everything you love about tacos (including, yes, cheese) into a casserole dish fixes that problem in a flash.
Get more cheesy recipes from our friends:
Feed Me Phoebe: Healthy Mac and Cheese with "Creamed" Spinach
Creative Culinary: Mediterranean Vegetable Stroganoff with Ricotta and Parmesan Cheese
The Lemon Bowl: Cheesy Enchilada Bake with Shredded Pork and Spelt
Big Girls, Small Kitchen: Rice 'n Cheese
Dishing with Divya: White Beans and Spinach Enchiladas with Spicy Jalapeno Sauce
Elephants and the Coconut Trees: Beef Enchilada
Healthy Eats: 6 Better Ways to Put Cheese on Everything
TasteBook: Southwestern Cheese Crisp with Chipotle Ranch Dip
The Mom 100: Spiralized Cheesy Butternut Squash and Carrot Casserole with Chicken
Taste with the Eyes: Crispy Shaved Brussels Sprouts Flatbread with Bleu Cheese
More posts from Allison Milam.
Similar Posts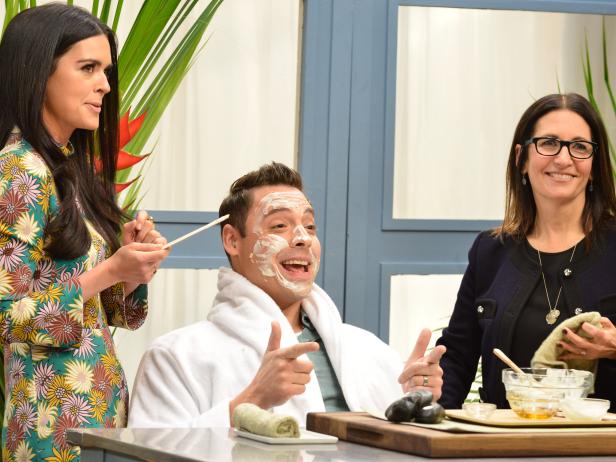 You don't have to travel somewhere exotic to make the most of your time off....