Listen, we can't all be the best kind of significant other on Valentine's Day. You know, the kind who plans for days, greets his or her love with roses and slaves over an open flame to cook a homemade meal. But you can do almost that (and get a whole lot of credit for it). This year, roll up your sleeves for one of these made-with-love treats for the chocoholic in your life. They're way better than anything you'd pick up at the store.
If slicing into Ina Garten's Brownie Tart with your love by your side isn't the best way to spend Valentine's Day, we don't know what is. Dense and gooey, it's made with only a half-cup of flour, so nothing gets in the way of the chocolate.
Conclude a romantic meal with a most-elegant treat: Ree Drummond's Chocolate Pots de Creme. These coffee-spiked desserts are as good as a restaurant's, plus they don't require any baking.
You could spend your time baking the day away, but some treats are quick and just as special. It takes just 20 minutes to whip up silky, rich Chocolate Fondue, and doing the dipping makes for a fun, DIY activity.
Ree has been known to make her no-frills Chocolate Peanut Butter Pie for her husband, Ladd, so odds are your significant other will go wild for it too. It's made with a sinful combination of ingredients — store-bought, but no one would ever guess it.
Hey, if you're stuck on the idea of truffles, go on and make them yourself. These dreamy, homemade Chocolate Truffles from Food Network Magazine are the perfect treat for your valentine, and they're oh-so-easy to make.
Get more chocolate recipes from our friends:
Feed Me Phoebe: Dark Chocolate Vegan Truffles with Matcha Green Tea
Creative Culinary: Chocolate Pecan Tart from Chef François Payard
The Hungry Traveler: French Salted Caramel Chocolate Tart
Dishing with Divya: Rock Truffles
Elephants and the Coconut Trees: Easy Chocolate Fudge – 2 Minute Microwave Recipe
In Jennie's Kitchen: Devil Dog Cupcakes
Napa Farmhouse 1885: Homemade Chocolate Sauce
Red or Green: Chocolate Spice Bark With Sea Salt
The Mom 100: Chocolate Banana Cake
Taste with the Eyes: Chocolate Pots de Creme with Passion Fruit
Healthy Eats: 5 Chocolatey Reasons to Stay in This Valentine's Day
Swing Eats: Nutella Panna Cotta
More posts from Allison Milam.
Similar Posts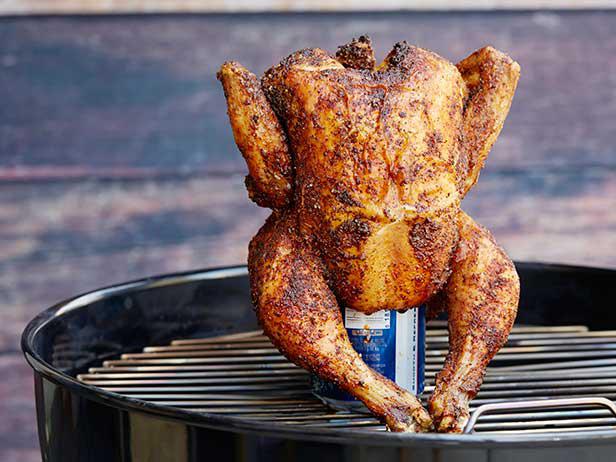 This clever grilling technique is easy enough to perfect even on your first try making it....