Game Day is one of the most divisive days of the year, but if there's one thing that can loosen tightly-wound team alliances and unite us all, it's booze. Recent Nielsen data shows that the week prior to the Super Bowl generated a nine-percent sales increase in beer nationwide — an impressive spike to be sure, but the same report indicates that the popularity of wine and spirits is also on the rise. The unofficial national beverage has some stiff competition, and perhaps a huddle is in order. Here's the plan: Rather than piling your brews into a gigantic ice-filled tub, greet your guests with a fizzy (and budget-friendly) cocktail featuring your favorite lager or ale. We've got a potent michelada, citrusy beer punch and even a spicy ale-based Bloody Mary to bring beer back into the end zone.
Mauro's Michelada Supreme (pictured at top)
Jeff Mauro serves this boozy creation in a chilled, salt-rimmed glass just like a traditional michelada, but with a few invigorating additions — namely, fish sauce, hot sauce and a generous dose of chile powder.

Gina's Super Bowl Punch
Vodka and beer mixed together? You'd better believe it. If there's any day to indulge in this potent beer cocktail, it's Game Day. The Neelys like to top off their bubbly punch with a splash of limeade and club soda.
Spicy Beer-y Bloody Mary
Malty, sweet brown ale brings body and fizz to the classic Bloody Mary. This version is thinner than the standard brunch staple, making it all the better for sipping with snacks.
Lime Beer Cocktail
Sandra Lee's budget-friendly beer cocktail is a real crowd-pleaser, and best of all, it calls for just three ingredients: Light beer, lime juice and still-frozen limeade. Pick up your favorite six-pack on the morning of the big game and you're already halfway there!
Beer Punch
Sunnny Anderson prepares the base for her fruity game-day cocktail using Corona, lime juice and grenadine before adding berries to the mix. If you can't easily find fresh berries, go for frozen. They'll add a nice sweet-and-icy edge to every sip.
Find these recipes and more boozy creations for your game-day bash here.
More posts from Emily Lee.
Similar Posts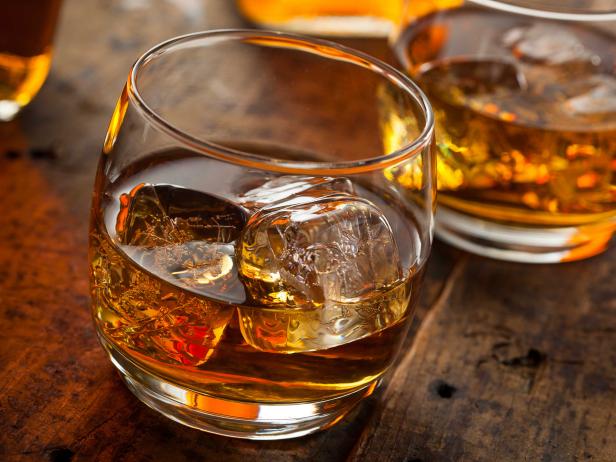 Did you ever wonder why alcohol content is measured in "proof" — and why that number differs from alcohol by volume, or ABV?...