While chicken breasts often steal the fuss-free-dinner show, there's another star piece of chicken that's deserving of the spotlight: chicken thighs. Not only does this cut of chicken turn out moist and juicy every time, but it's also an economical one to buy, which the co-hosts of The Kitchen dished about on this morning's Savor the Savings episode. When grilling season returns in the summer, it doesn't take much more than simple seasonings and a quick char to guarantee flavorful chicken thighs. But when the weather isn't so sunny, stick with Katie Lee's and Geoffrey Zakarian's anytime recipes below for bold results.
Ready to eat in a hurry, Katie's Chicken Ramen Stir-Fry (pictured above) features the packaged ramen noodles you know and love — but dressed up. In place of the usual seasoning packets, which she simply discards, Katie relies on a double-duty mixture of soy sauce, grated ginger and a splash of white wine vinegar to deliver tangy results. This bold mixture will be both the marinade for the chicken and the base of the sauce for this fuss-free stir-fry, which Katie serves with cool lime wedges and Sriracha for a punch of heat.
The secret to GZ's flavor-forward Filipino Adobo Chicken is a sweet-savory combination of brown sugar, soy sauce and just half a habanero pepper, which infuses the meat in an overnight marinade. By building the base of the braising mixture in the same pot that he seared the chicken, Geoffrey guarantees layer upon layer of flavor in the finished dish. Round out the meal by serving the chicken with jasmine rice, and brighten up the plate with refreshing lime wedges.
Tune in to The Kitchen on Saturdays at 11a|10c.
More posts from Maria Russo.
Similar Posts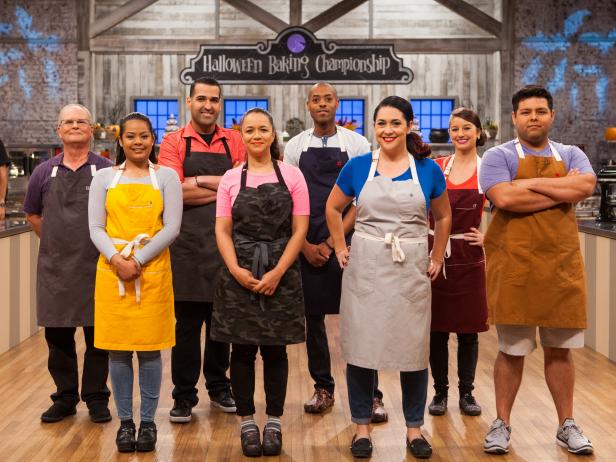 Get the details on the all-new season of Halloween Baking Championship, premiering on Sunday, Sept. 25 at 9|8c....