Want to have your cake and wear it, too? You can do that with this sweet confetti-cake bag by Dutch fashion designer and blogger Rommy Kuperus, who sells her droolworthy, handmade, food-inspired foam accessories on Etsy under the handle rommydebommy.
"My designs are full of energy, a complete color explosion with a sense of humor," the designer, who is based in Rotterdam, Netherlands, boasts on her Etsy page.
She's not lying. Where else can you get a purse that looks like a stack of pancakes (complete with a pat of butter on top and syrup dripping down the sides), a chocolate-chip cookie, a bucket of popcorn, a doughnut, a whopping wedge of cheese, or a frying pan with a fried egg in it?
Or a necklace that looks like a soft-serve ice cream cone (vanilla — goes with everything), a bag of gumballs or a bunch of chocolate bonbons?
Or a bowtie that looks like a burrito, a waffle (with butter and honey), a bunch of French fries (with ketchup, although you can also get it with mayo), or — oh, the cleverness! — a piece of bowtie pasta? (That farfalle neckwear is totally far out — a truly craveworthy cravat.)
For the more understated, there's always this tea biscuit clutch.
Photo courtesy of @rommydebommy
More posts from Amy Reiter.
Similar Posts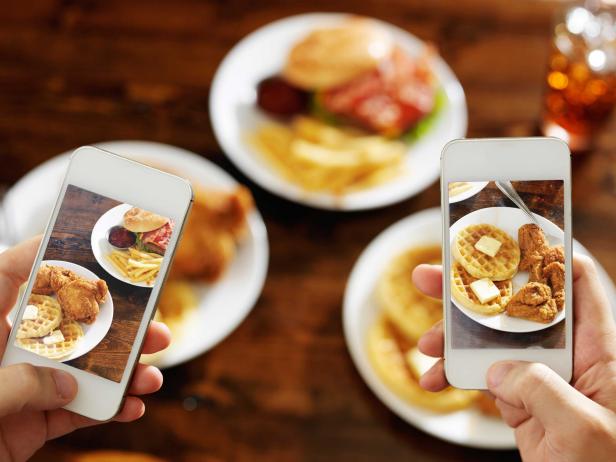 Artificial intelligence can now help you get the recipe for a dish just by uploading a photo of it....