You never really outgrow Tater Tots. The fried shredded potato balls are french fries' crispier, fluffier cousins, and they're hard not to love. So the next time you pass them in the freezer aisle, treat yourself. Grab a bag and turn the crunchy potato snack into some serious party grub.
The January/February issue of Food Network Magazine includes five amazing reimagined dishes featuring Tater Tots. Even Tot haters (yes, they exist) approved all the dishes. You can find them below, along with other genius recipes developed in our kitchen.
Top fried shredded potatoes with bacon, cheddar and a drizzle of spicy Sriracha mayonnaise and friends and family will hardly need any convincing. Make this dish for game day or serve it for dinner — you can't go wrong.
Chorizo-Tater Tot Bites
This baked egg dish filled with crispy potato bites makes great brunch fare, especially with smoky chorizo and Monterey Jack cheese in the mix. It's reminiscent of a Spanish tortilla or a potato-filled frittata — but more fun.
Tater Tot Arancini
Mashed Tater Tots are the perfect risotto substitute in these mozzarella-filled arancini. And unlike the classic Italian version, these come together in a half-hour.
Chicken and Tater Tot Waffles
Tater Tots and spicy honey up the ante for chicken and waffles. Bonus: These might be the easiest waffles you'll ever make.
Chicken and Tater Tot Casserole
The next time you're craving chicken pot pie, make this chicken casserole instead. Then think about what other casseroles you can top with these crunchy Tater Tot crumbles.
Shortcut Shepherd's Pie
Swapping in premade tots for mashed potatoes in shepherd's pie saves you time in the kitchen. The crispy topping also provides a nice textural contrast to the beef filling.
More posts from Lauren Miyashiro.
Similar Posts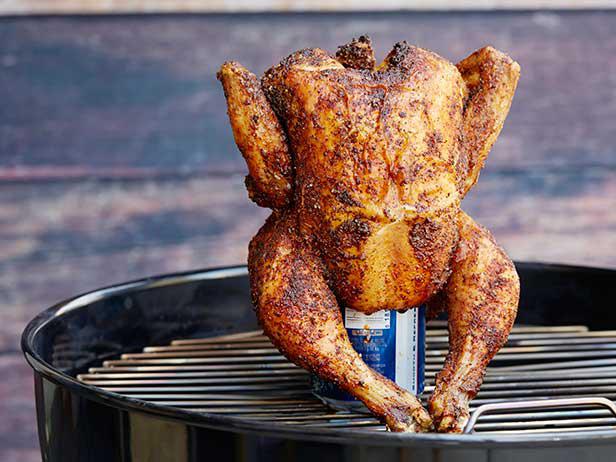 This clever grilling technique is easy enough to perfect even on your first try making it....