Just last week The Kitchen introduced two all-new spins on easy-to-cook, economical chicken thighs, but today it's all about that dark meat's counterpart: the chicken breast. This go-to cut of meat is a familiar family favorite, but once you've run through your arsenal of recipes for baked, breaded and fried chicken breasts, you'll likely be craving something new. That's where these two new recipes come in. All it takes to transform the chicken breasts you know and love is to stuff them with some of your favorite flavors and ingredients. Check out how Geoffrey Zakarian and Sunny Anderson do it with their recipes below.
Chicken cordon bleu may sound like a fancy entree, but all there is to it is rolling up ham and Swiss inside lean chicken breasts. Follow Sunny's recipe for Ham and Cheese Stuffed Chicken Breasts to learn how; this easy-to-make dinner can be on the table in just 25 minutes, and when you slice into it, the gooey Swiss will be oozing out of the crispy breaded chicken in the most-decadent way.
The secret to GZ's Goat Cheese and Herb Stuffed Chicken Breasts is slicing the chicken so you have ample room to fill it. To help with that, Geoffrey says, "Rotate the knife to carve out a bit more space and create a pocket." When it comes to creating the flavors of his goat cheese stuffing, he keeps it simple and fresh with a duo of fragrant herbs, plus sweet shallots and a dollop of Dijon for a tangy bite.
Tune in to The Kitchen on Saturdays at 11a|10c.
More posts from Maria Russo.
Similar Posts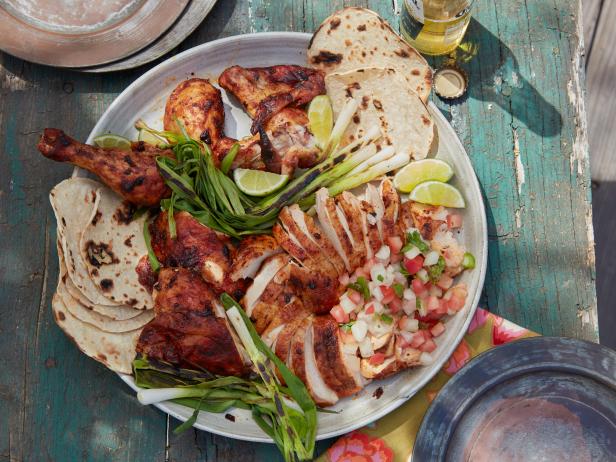 A little preparation means you can enjoy cookouts as much as your guests....