Even if you have lofty ambitions for a healthier 2016, a decadent splurge is OK every once in a while. Everything in moderation, we say. Our only provision: Make sure it's insanely tasty. If you broke your resolution for a stale doughnut or a sad hamburger, was it really worth it? Here's our list of splurgeworthy treats that you'll love and won't feel guilty about (they're too good!). So go ahead and treat yourself.
Birthday Pancakes (or Really Anything with Lots of Rainbow Sprinkles)
You might have the willpower to skip the shortstack swimming in maple syrup, but it's nearly impossible to say no to sprinkle-speckled birthday pancakes with cream cheese frosting. Don't even try.
Hangover Breakfast Sausage-and-Egg Burger
A green smoothie might be your go-to weekday breakfast. It's probably the last thing you're craving, though, when you wake up after a Friday or Saturday night of boozy indulgence. You need something fried, cheesy and involving bread. Make this breakfast sandwich.
Fro Cro-Dough
Re-create Dominique Ansel's famous Cronuts® at home. You have to see what the fuss is all about, right? This shortcut recipe uses store-bought croissant dough, glaze and pastry cream to keep things super simple. Leave the fancy French pastry making to the pros.
6-Foot Nachos
To make your weekend splurge worth it, go big — 6-foot-nachos big. Just be sure to start prepping the day before and invite a lot of friends. The rainbow of hearty toppings takes some time to prepare and is not something you want to tackle solo.
One-Pot Mac 'n' Cheese
This homemade macaroni and cheese comes together in one pot (no roux, no separate pasta pot!) in just 20 minutes. It's weeknight comfort food magic that you have to cook to believe. Make it.
Mix-and-Match Wings
Sometimes you just can't shake a craving. During football season, bar food is a common culprit — especially saucy wings. It's alright to give into the temptation, but if you're going to eat wings, have them your way. With Food Network Magazine's handy guide, you can make the wings-and-dip combo of your dreams.
Layered Desserts, Like Red Velvet Bourbon Cheesecake
Don't limit your sweet splurge to just one type of treat. Combine two to get one that's the best of both worlds. Try this red velvet beauty to start. According to Food Network Kitchen chefs, red velvet cake belongs with bourbon and cheesecake.
More posts from Lauren Miyashiro.
Similar Posts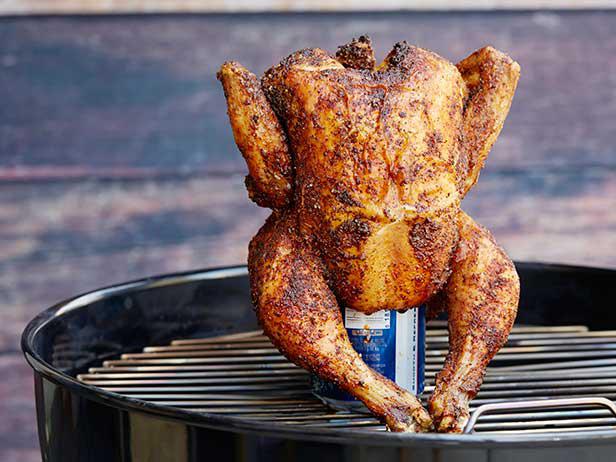 This clever grilling technique is easy enough to perfect even on your first try making it....