Odds are, if you're simmering a pot of soup at home, it's because you really need it. Perhaps you've got a cold, the weather is seriously chilly or you're just in need of some old-fashioned comfort you can slurp up with a spoon. No matter the reason, these are five of our favorite super-comforting soup recipes, bound to become the newest additions to your soup recipe arsenal.
There aren't many dishes as comforting as a bowl of chicken noodle soup. Chock-full of vegetables, tender morsels of chicken and hearty noodles, Tyler Florence's Chicken Noodle Soup is the classic recipe you long for. The key is simmering a whole chicken to create a savory, flavorful broth.
Ree Drummond's Best Tomato Soup Ever is so good its amazingness is built right into the recipe name. A little cream and butter, fresh basil and a few tablespoons of sugar elevate this classic blend into the most-luxurious and silkiest tomato soup you've ever had.
Split pea soup is an old-fashioned classic that's just as easy to make as it is comforting. Ina Garten's Parker's Split Pea Soup is thick, hearty and ultra-satisfying — and it's a budget-friendly win that can be made completely vegetarian.
The cream of mushroom soup on the top of your mind might come out of a can, but Ina's luxurious Cream of Wild Mushroom Soup couldn't be further from that. It starts with a rich base of butter, cream and homemade stock, and it's filled with portobello, cremini and shiitake mushrooms, as well as chopped leeks.
Though it's called Italian Wedding Soup, this classic has nothing to do with weddings. In fact, it gets its namesake from its robust marriage of flavors, which comes from simmering homemade pork-and-beef meatballs in chicken broth with curly endive.
Check out more soup recipes from our friends:
The Lemon Bowl: Slow Cooker Posole Rojo
Creative Culinary: Split Pea Soup with Carrots and Ham
Homemade Delish: Italian Cioppino Soup
Taste with the Eyes: Wintery French Lentil Soup with Beef, Carrots, Sherry Vinegar
Elephants and the Coconut Trees: Tomato Soup
Dishing with Divya: Roasted Cauliflower and Carrot Creamy Vegetable Soup
From My Corner of Saratoga: Pressure Cooker Chicken Tortilla Soup
Napa Farmhouse 1885: Roasted Red Bell Pepper Soup (in a slow cooker)
Red or Green: New Mexican Green Chile, Turkey & Posole Soup
The Heritage Cook: Creamy Cheesy Potato Soup (Gluten-Free)
In Jennie's Kitchen: 14 Sensational Soups
Big Girls Small Kitchen: Winter Squash & Chickpea Ribollita
The Mediterranean Dish: Mediterranean Spicy Spinach Lentil Soup
The Mom 100: Spicy Thai Chicken and Rice Noodle Soup
Healthy Eats: 5 No-Brainers for Improving Chicken Soup
More posts from Allison Milam.
Similar Posts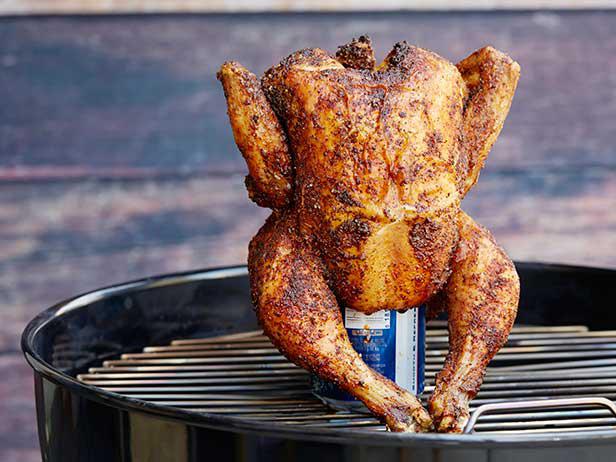 This clever grilling technique is easy enough to perfect even on your first try making it....