Potatoes are the perfect comfort food. Though these super-satisfying root veggies might not lend much in the way of flavor, that's actually the perk. They work as a blank canvas, becoming whatever you want them to be — the salty crisps, soul-soothing casseroles and mashed mainstays that your family can't get enough of — with just a little bit of love.
Instead of filling individual potato skins for the twice-baked classic, load everything but the skins into a casserole dish fit for a crowd Ree Drummond's Twice-Baked Potato Casserole (pictured above). Just like the original, the cheesy, bacon-laced side reaches new heights with two stints in the oven.
Scatter thinly sliced potatoes in a casserole dish and let them cook to tender, bubbling perfection. These showstopping Scalloped Potatoes are a go-to pick for a special family dinner.
Potatoes don't need much to make them an uber-satisfying side. These Boiled Potatoes with Butter are cooked in a flavorful bath of garlic and herbs, and then finished with melted butter and salt.
Crispy and golden even without the fryer's help, these Oven-Fried Potatoes reach the same heights as french fries, thanks to a piping-hot oven, plus a little olive oil, salt and pepper.
These Mashed Potatoes with Olive Oil and Herbs elevate the results of your go-to mashing method by reeling in some extra-fresh flavor with basil, parsley and tarragon.
Get more potato recipes from our friends:
Creative Culinary: Bacon and Caramelized Onion Potato Salad
Homemade Delish: Parmesan-Crusted Potato Wedges
Elephants and the Coconut Trees: Stir-Fried Purple Potatoes
Healthy Eats: 6 Better Ways to Eat Potatoes
In Jennie's Kitchen: Slow Cooked Baked Potatoes
Taste with the Eyes: Flatbread Pizza: Potato, Arugula, Sour Cream, Chives, Olive, Truffle, Lemon
Napa Farmhouse 1885: Mashed Russet and Sweet Potato Casserole
Red or Green: Taco Stuffed Baked Potatoes
The Wimpy Vegetarian: Sweet Potatoes Anna with Apples and Raisins
From My Corner of Saratoga: Air Fried French Fries
More posts from Allison Milam.
Similar Posts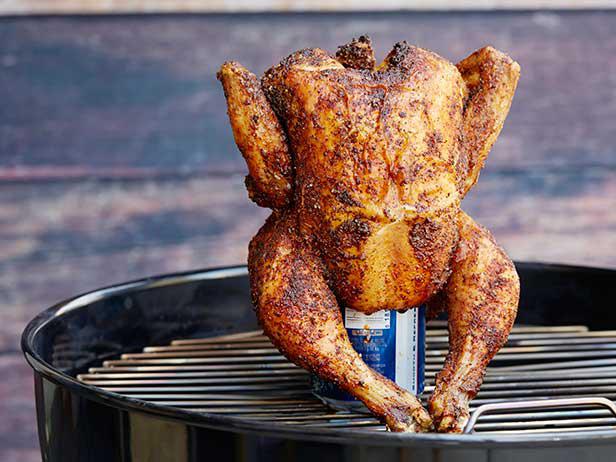 This clever grilling technique is easy enough to perfect even on your first try making it....