What with that, um, little blizzard many of us saw this past weekend and the general feeling of "it's chilly outside so let's warm up with hot food inside" that's going around at this time of year, it's no surprise that what's ending up on your plate these days isn't just comfort food but over-the-top indulgences. Recently Food Network asked fans on Facebook, Instagram and Twitter to show off those guilty pleasures — the creamy, extra-rich, and super-sweet picks — they dig into when no one is watching, and in true superfan fashion, you delivered in droves.
Check out some of our favorite fan submissions on Instagram, then see what Food Network stars like Katie Lee and Jeff Mauro are indulging in on the latest episodes of Guilty Pleasures as well.
Check out photos of Food Network fans' most-over-the-top guilty pleasures.
"Cookie calories don't count if it's snowing," @comfortablydomestic wrote. We hope that's true.
You had us at ganache, @pdxfoodlove. Just look at that glistening topping dripping down the sides of the cake.
According to @annarizzo11, this is "focaccia and a little focaccina." Two breads are better than one, especially when they're studded with olives and tomatoes.
Big props to @laurenscheit for making homemade marshmallows. Bonus: Given the hashtags used, it looks like these fluffy beauties are flavored with raspberry and coffee.
Golden-brown and crispy sweet potato fries with a backdrop that's just as enviable? That's our kind of road trip, @americaeats.
Biscuits are good, but when you sandwich them with salty ham as @lanes_way did, you're guaranteed a guilty-pleasure outcome.
Apple pie: not just for Thanksgiving. Right, @roseberrycafe? We like the way you think.
More posts from Maria Russo.
Similar Posts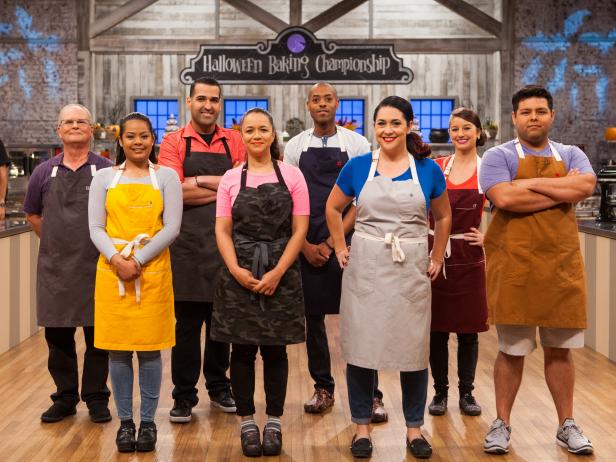 Get the details on the all-new season of Halloween Baking Championship, premiering on Sunday, Sept. 25 at 9|8c....