We love shrimp chips and were super-excited to see them as an ingredient in one of the Chopped Junior mystery baskets this week. With lunch in mind, we decided to use some shrimp chips to make our ideal Asian-inspired snack mix.
We added wasabi peas, roasted and salted almonds, honey-roasted sesame sticks and torn pieces of seaweed snacks to our shrimp chips (we went a little heavy on the sesame sticks, because they are a favorite!). Play around with your own version of shrimp chip snack mix. You can find shrimp chips in specialty stores or in the Asian-foods section of your grocery store.
Tune in Tuesday at 8|7 c to see which contestant wins $10,000. And keep coming back every Wednesday for a new recipe idea that will set your lunchbox apart from the rest, Chopped Junior style.
Photo Credit: Heather Ramsdell
More posts from Leah Brickley.
Similar Posts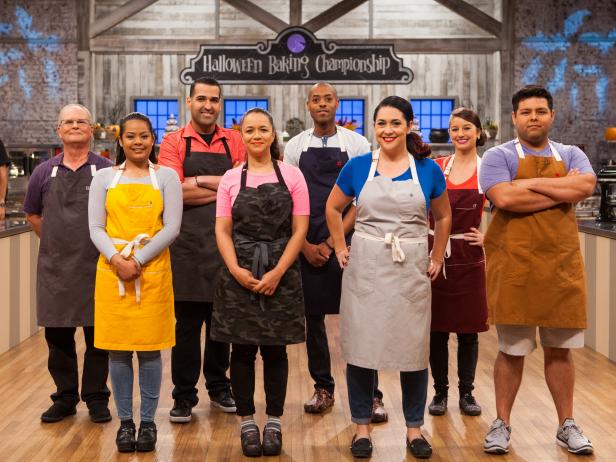 Get the details on the all-new season of Halloween Baking Championship, premiering on Sunday, Sept. 25 at 9|8c....