By Dara Pollak
When it comes to our eating habits from December to January, the sudden change is about as big a shock to our systems as jumping into a cold pool after sitting in the Jacuzzi for 20 minutes. It's harsh, it's a little painful, and a lot of times it's just unnecessary. That said, we do it every single year because mentally it makes us feel better. A good decision immediately following a bad one negates it, right?
To that end, we asked chefs around the country what their favorite detox meal is to help get them back on the healthy track after the holidays.
Chef Todd Ginsberg of The General Muir in Atlanta says he likes to get healthy with bold flavors and "big chef's salads." No boring seasonings here, and Chef Ginsberg loves the Ensalada de Pollo (pictured) from Superica, Ford Fry's "Mex-Tex" spot in Atlanta. He says, "It's a beautiful, big, bold salad that has tons of flavor. It's got raw onions, queso fresco, and lots of grilled chicken."
Joe Isidori, chef-owner of Black Tap Craft Burgers & Beer in New York City, likes to keep it clean with raw foods like salad and fish. "I'm on the go during the day, so I usually grab a cucumber, beet and carrot juice with ginger from Juice Press in the morning and a salad from Sweetgreen for lunch," he says. "The Rad Thai is my favorite."
Andrew Gruel, chef-owner of the popular Slapfish restaurants in Southern California, says, "I am going to go with some pho from Nudo Nudo in the heart of Little Saigon (Westminster). The best way to consume the recommended amount of water during a detox is to pack it with braised oxtail, noodles, herbs and spices. Why stick to water when you can eat Vietnamese comfort food and achieve the same results? That is the closest I can come to detoxing."
Aaron Fitterman from Aretsky's Patroon in New York City is a big believer in farmers markets for cooking, and will indulge in sushi as a "healthy night out" option. He says, "People tend to forget about the local farmers market in winter. There is still so much to take advantage of with winter squash, root vegetables and wild mushrooms … year-round the place to start for a healthy diet. To have a night out while still eating fresh and healthy ingredients, I find sushi is a great option. On Seventh Avenue in Brooklyn there is Sushi Katsuei. The best bet here is to have the omakase and let the chef select perfectly seasoned seasonal fish that is equal in quality to the top sushi places in NYC."
More posts from Guest Blogger.
Similar Posts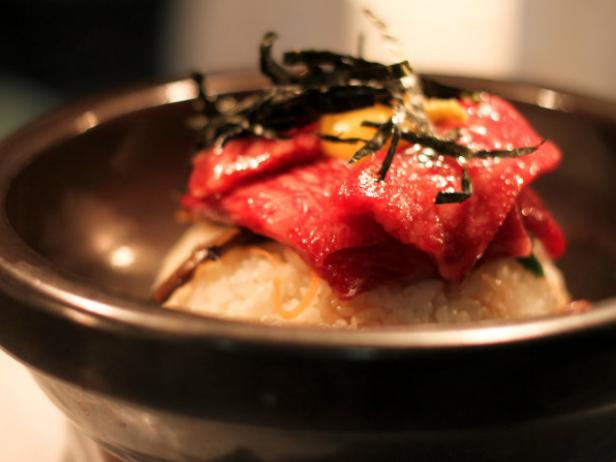 New Yorkers may be a bit of a skeptical bunch, but many leave their doubts at the door when indulging in omakase at their favorite sushi spot....