We've been hearing a lot about the strict "plant-based diet" that Tom Brady, Gisele Bündchen and their kids adhere to — and surely there's a lot to marvel at. (Our sister blog Healthy Eats recently parsed its healthfulness.)
According to their personal chef, Allen Campbell, the New England Patriots quarterback, his supermodel wife and their two young children eat a diet that is 80 percent organic vegetables (only "the freshest," of course) and 20 percent lean meats: "grass-fed organic steak, duck every now and then, and chicken" as well as the occasional "wild salmon."
Totally off the table are white sugar, white flour, iodized salt, MSG, dairy, nightshades (peppers, mushrooms, eggplants and tomatoes, although the occasional tomato sneaks in), fungus and caffeine — and not even much in the way of fruit (except for the kids, who do eat it).
Brady has said fruits are just not to his taste, and has ranted about sugared cereals and soda, calling into question whether Frosted Flakes even qualifies as "a food."
Given all that, there doesn't seem much left to be surprised by about the way the NFL star eats and drinks. Except, it turns out, there is.
Not only does Brady not drink any coffee or caffeine now, but he says his tender lips have never even touched the evil bean. Not once, not ever.
"I never, never, never had any coffee or anything like that," he said during a recent interview on the Boston sports radio station WEEI-FM. "I just never tried it."
Pressed by morning show hosts Dennis & Callahan to reveal his "guilty pleasure cheat food," Brady reluctantly admitted that he may occasionally indulge in "burgers or ice cream or something."
But even then, he didn't sound too convincing.
Photo courtesy of iStock
More posts from Amy Reiter.
Similar Posts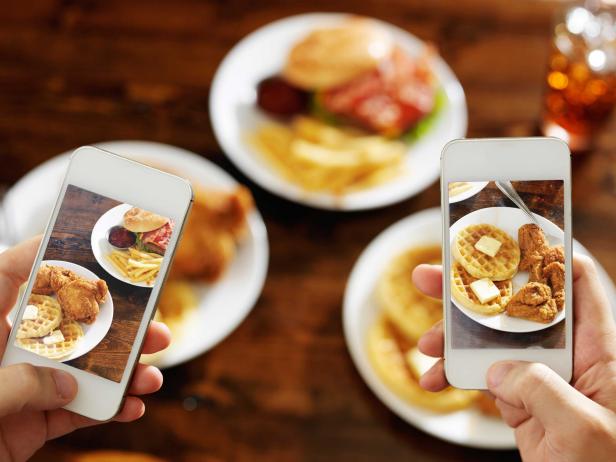 Artificial intelligence can now help you get the recipe for a dish just by uploading a photo of it....