Meal planning over the weekend for a few nights' worth of dinners during the week indeed has its merits; after all, who doesn't want to come home to a nearly-ready-to-eat meal? But you know what's perhaps even more enticing than supper at the ready? Dessert at the ready. Take a few hours today to prep one of these over-the-top indulgences — think towering chocolate cake, the easiest chocolate chip cookies and buttery lemon bars worthy of citrus season — and get set for some sweet treats during the week when the craving hits.
Beatty's Chocolate Cake
With a 5-star rating and nearly 2,000 fan reviews, this is the chocolate cake to which all other chocolate cakes will be compared. Ina Garten's towering masterpiece features two richly chocolate cake layers, plus a fluffy blanket of buttery frosting. Follow Ina's lead and add hot coffee to the batter and instant coffee powder to the frosting; it will merely boost the flavor of the chocolate, not impart a coffee taste.
Classic Lemon Bars
With citrus season in full bloom, the time is now to take advantage of juicy lemons and put them to work in Food Network Magazine's easy-does-it recipe. Built upon a tender pastry crust, these bars feature a lemony filling that's both sweet and tangy.
Peanut Butter Caramel Swirled Brownies
Leave it to an Iron Chef to combine three craveworthy flavors — chocolate, peanut butter and caramel — into one fan-favorite brownie. Bobby Flay adds a spoonful of peanut butter to his homemade caramel sauce, then swirls this smooth creation into a two-chocolate brownie batter for indulgent results.


Red Velvet Whoopie Pies
Just as a classic red velvet cake features the subtle taste of chocolate and often a cream cheese frosting, so too do these whoopie pies from Food Network Magazine. The cookies are both light and fluffy, and the frosting, speckled with fresh vanilla bean for the best flavor, is smooth, with a slight tang.
Simple Chocolate Chip Cookies
It's late, you're tired and all you want is a cookie. These timeless treats are your answer.
Carrot Cheesecake
"Most people would agree that the cream cheese frosting is the best part of any carrot cake," the chefs in Food Network Kitchen note, "so it makes perfect sense to replace it with a thick layer of creamy cheesecake." The carrot cake base comes together with fragrant cinnamon and ginger, plus chopped pecans for welcome texture.
S'mores Cupcakes
Even in the midst of chilly winter you can enjoy the flavors of your favorite campfire treat. These graham cracker-laced cupcakes are stuffed with a bittersweet chocolate filling and topped with a fluffy marshmallow-like frosting — which is, of course, gently browned with a kitchen torch to achieve the toasty flavor you know and love.
Banana Bread
Consider this the back-pocket banana bread recipe you've been looking for all this time. This top-rated pick is spiced with ground cinnamon and turns out moist every time.
More posts from Maria Russo.
Similar Posts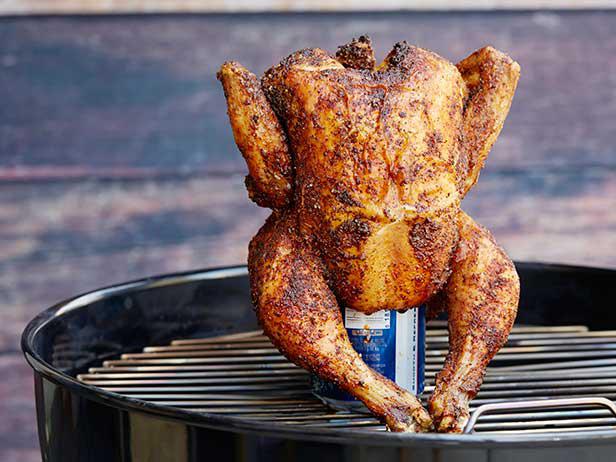 This clever grilling technique is easy enough to perfect even on your first try making it....