Amp up the comfort factor of your go-to pasta suppers by doing more than boiling water and tossing the finished product in sauce. These colder-weather months call for baked pasta recipes — and lots of 'em — to get you through the winter. Pile your next pasta dish into a casserole dish, top it off with cheese and let it all come to bubbling, crispy-on-top heights in the oven. These five stick-to-your-ribs baked pasta dinners prove that the final baking step takes your pasta favorites over the edge.
It's no surprise that Baked Ziti is one of the first baked pasta dishes to come to mind. Loaded up with meat (this time, ground beef and sausage), tomato sauce and a three-cheese combo (Parmesan, ricotta and mozzarella), Ree Drummond's cheesy and kid-friendly casserole has everything you'd want, all in one dish.
Coat al dente rigatoni and salty prosciutto in a rich, homemade bechamel sauce for a taste of Giada De Laurentiis' fan-favorite Italian-style comfort food: Baked Rigatoni with Bechamel Sauce. In the oven, the tubular pasta becomes browned and crispy.
This right here is a recipe of pure, unadulterated comfort. All in one casserole dish, you've got pieces of broken spaghetti, creamy mushroom sauce and tender morsels of chicken. It's no wonder The Pioneer Woman's Chicken Spaghetti has racked up top ratings.
If you can chop veggies, you can make Giada's Baked Penne with Roasted Vegetables. With more than 600 shining fan reviews, this saucy bake is a veggie lover's dream, with red peppers, mushrooms, zucchini, peas and three cheeses.
Make a mash-up of lasagna and spaghetti with meat sauce for a one-pan dinner that'll warm you to your core: Baked Spaghetti. Especially if you have leftover cooked pasta on hand, it makes for a weeknight-friendly supper that'll leave the oven hot and bubbling.
Get more pasta recipes from our friends:
The Lemon Bowl: Whole Wheat Pasta with Sausage, Peas and Ricotta
The Mediterranean Dish: Easy Baked Ziti with Italian Sausage and Fresh Mozzarella
Dishing with Divya: Homemade Maca and Cheese
Healthy Eats: 10 Pasta Dishes You Need in Your Life This Winter
Taste with the Eyes: Red Lentil Spaghetti (gluten-free) with Cauliflower Rosa Sauce (vegan)
The Mom 100: Greek Chicken Pasta Salad
Big Girls Small Kitchen: The Best Broccoli Linguine
Creative Culinary: Roasted Vegetable Pasta with Goat Cheese
TasteBook: Olive Oil & Kale Spaghettini
In Jennie's Kitchen: Best Pasta Recipes
More posts from Allison Milam.
Similar Posts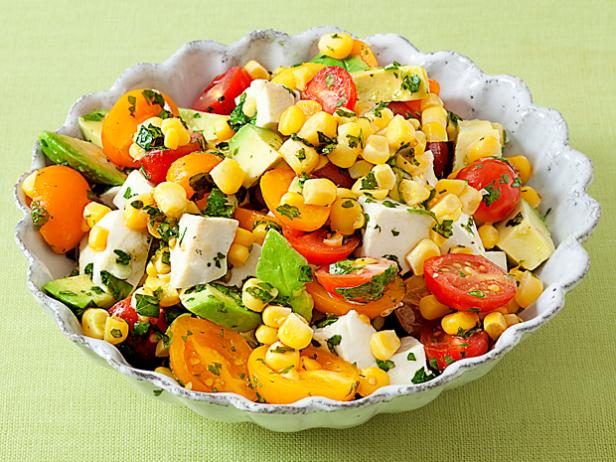 When it's too hot to cook, look no further than these tomato-focused recipes....