Fettuccine Alfredo is a nostalgic comfort food for me. When I was a young child, my absolute favorite meal was macaroni and cheese from the blue box (if my parents tried to pull a fast one and buy the store-brand red box, apparently I knew immediately by taste). Then, at some point in early elementary school, I tried Alfredo in a red-sauce Italian joint and was hooked. It was a sophisticated step up from my beloved mac and cheese, and I would order it whenever possible. A highlight of a family trip to Disney World was a visit to the "original" Alfredo's restaurant (R.I.P.) in Epcot to eat the signature dish.
This cream-sauced Italian-American pasta dish still hits the spot when winter comfort-food cravings kick in. Here are five Alfredo recipes to try, including Giada De Laurentiis' classic, Food Network Kitchen's hearty chicken variation and even lightened-up versions that still deliver the right creamy-cheesy notes (one's even vegan!).
Giada's Fettuccine Alfredo
Giada suggests using homemade fettuccine — it's fresher and cooks faster than dried pasta. Finish cooking the pasta in the cream sauce — that way, the noodles will absorb the sauce's buttery flavor.
Low-Cal Fettuccine Alfredo
Low-fat cream cheese is the perfect substitute for cream in this lighter Alfredo; it creates a thick, luxurious texture without extra calories.
Chicken Fettucine Alfredo
Classic and easy to make, this version of Alfredo doesn't use flour to thicken the sauce. Instead, it relies on a slight simmer and a heavy dose of cheese. Tossing the pasta and sauce with juicy strips of chicken breast turns it into a hearty, satisfying meal.
Shrimp Fettuccine Alfredo
Simply swap shrimp for chicken and you've got a seafood-lover's version of this classic dish. Italians may not approve of cheese with seafood, but this combination proves that it's a rule worth breaking at times.
Vegan Lemon Fettucine Alfredo
This high-fiber, low-fat, dairy-free version of a comfort classic gets creaminess from the soy cream cheese, big flavor from the garlic, lemon and pepper, and cheesiness from the nutritional yeast.
More posts from Sara Levine.
Similar Posts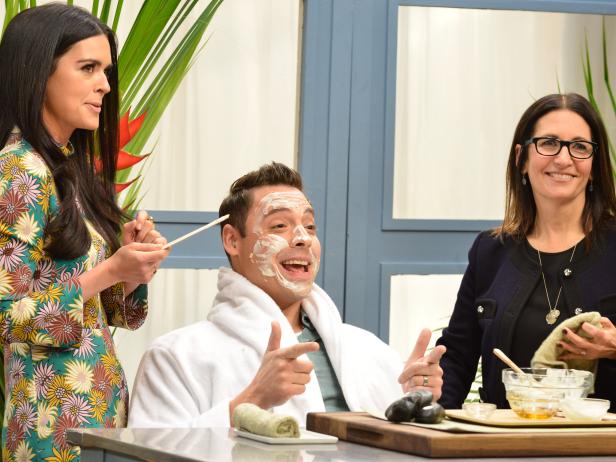 You don't have to travel somewhere exotic to make the most of your time off....