It's a food that's always had your back, but odds are your yogurt routine has gotten stale over the years. Though this creamy, satisfying on-the-go favorite already comes in many flavors, our most-recent love for yogurt now has less to do with the yogurt itself. Nowadays, it's all about the toppings — and not just any old ones. You will be bowled over by these 10 new creative twists on Greek- and regular-yogurt bowls, with five sweet and five savory renditions that will easily perk up your go-to yogurt routine.
Our 5 Savory Spins on Yogurt Bowls are anything but run-of-the-mill.
Inspired by the traditional flavors of the Mediterranean, this simple and refreshing combination is topped unexpectedly: with cucumber, radish, olive oil, toasted sesame seeds and dill. It goes from being just any bowl of yogurt to a silky, tasty spread or dip, best served with pita bread or alongside a Greek salad.
The next savory yogurt bowl is all about contrasts. Countering the refreshing tanginess of unsweetened yogurt, you've got naturally sweet roasted carrots, spicy harissa and juicy, tart pomegranate seeds. Seriously colorful and definitely satisfying, this yogurt creation is bold enough to be served at even the most elegant dinner party.
Get even more of our strikingly savory yogurt bowl ideas here. Now, let's move on to the sweet stuff.
Just because these colorful creations come with sweet toppings doesn't mean you know what's coming. These expertly topped bowls amplify Greek yogurt (or regular unsweetened yogurt) with quirky, beautiful additions.
Load up your yogurt with everything you love about carrot cake — besides the cake. With shredded carrots, chopped dates, toasted coconut flakes, spices and maple syrup on board, it's a naturally sweetened bowl that works just as well for breakfast as it does for dessert.
Pile all the good stuff about an oatmeal cookie into this extra-satisfying and sweet yogurt-bowl take on it. Loaded up with toasted oats, chopped hazelnuts, dried cherries, cocoa nibs and fresh cherries, each spoonful is better than your average yogurt-and-granola union by leaps and bounds.
More posts from Allison Milam.
Similar Posts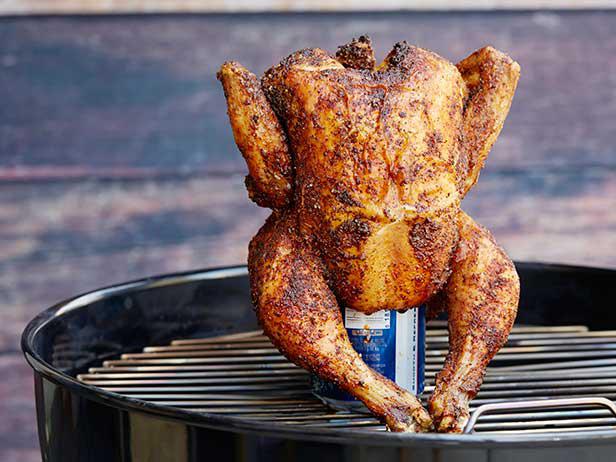 This clever grilling technique is easy enough to perfect even on your first try making it....