Riding the coattails of Thanksgiving, the side dishes decking your holiday table are just as important as the main dishes. Sitting beside an expertly crafted rib roast or a glazed spiral ham, these indulgent, holiday-worthy side acts are as sure-to-please as it gets.
If your family is all about a creamy, indulgent side dish over the holidays (or, let's be honest, any time), Melissa d'Arabian's Individual Potato Gratins make it easier than ever to enjoy one. Layer sliced potatoes, Swiss cheese and chopped green onions into muffin cups, then give each one a splash of cream before baking to creamy perfection.
Take wholesome Brussels sprouts over to the dark side by joining them with smoky, flavor-packed bacon. Sunny Anderson's four-ingredient Pan-Roasted Brussels Sprouts with Bacon are roasted in both butter and the bacon fat for an over-the-top dish worthy of the holidays.
The Pioneer Woman's Burgundy Mushrooms are slow-cooked for nine hours in a whole liter of Burgundy wine, so they soak up all of the red wine's flavor for the most-flavorful mushroom preparation you've ever had.
For a rich and intense holiday side, bake thinly sliced fennel in a casserole dish with cream, butter and grated Parmesan. Fennel Gratin leaves the oven browned and bubbling.
Spinach is one of those oh-so healthy ingredients that we can't help but corrupt with a little cream and butter. Tyler Florence's indulgent Creamed Spinach gets even more rich flavor from caramelized onions, nutmeg and garlic.
Get more holiday side dish recipes from our friends:
Feed Me Phoebe: Butternut Squash Gratin with Gruyere and Pistachios
The Lemon Bowl: Spinach and Artichoke Stuffed Mushrooms
Homemade Delish: Fennel and Potato Gratin
The Mom 100: Broccoli Rabe with Preserved Lemon
Napa Farmhouse 1885: Rye & Roasted Butternut Squash Dressing
Red or Green: Green Beans with Chipotle Butter
The Mediterranean Dish: Shrimp Bruschetta
The Wimpy Vegetarian: Fail-Proof Cheesy Mashed Potatoes
Elephants and the Coconut Trees: Lobster, Artichoke and Spinach Bake
Creative Culinary: Baked Mushrooms in a Parmesan Cream Sauce
Healthy Eats: 7 Holiday Sides That Won't Spoil Dessert
More posts from Allison Milam.
Similar Posts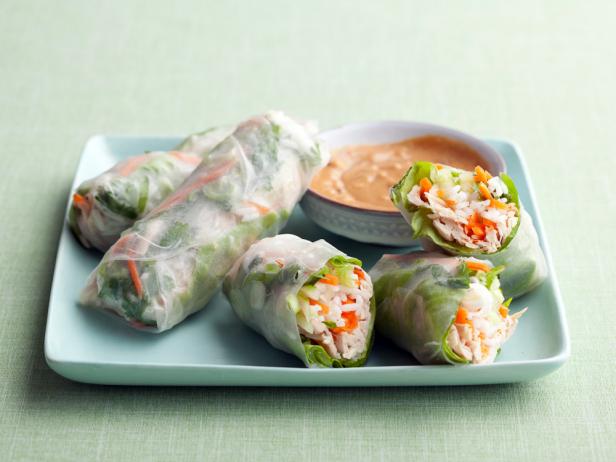 Once you start seeing heat waves outside, it's hard to even think about standing over a hot stove or oven. On those days, try turning to no-cook recip...