Here at Food Network, Thanksgiving means turkey — a whole lot of turkey. In the weeks leading up to our favorite Thursday of the year, we're knee-deep in recipes, videos and new techniques about the feast's headliner. All the while, we know it wouldn't be Thanksgiving without the sides (and lots of them). Without stuffing, mashed potatoes and the whole nine yards, your family's holiday dinner simply wouldn't be complete. That's why we're running down the list of the top-five favorite sides — from Ina Garten, Bobby Flay and more star chefs — that belong on your table.
When Ina serves Brussels sprouts as a part of her Thanksgiving menu, she transforms them into a sophisticated and indulgent treat. Her Balsamic-Roasted Brussels Sprouts are joined by salty, crispy pancetta and roasted under high heat until they reach crispy caramelization; she finishes the side with a drizzle of syrupy balsamic vinegar.
For your Thanksgiving breadbasket, look no further than Bobby Flay's classic, all-American Parker House Rolls. These yeasty 5-star rolls are plush and pillowy, and they're best when devoured hot from the oven.
For an ultra-special holiday side, bring your fresh farmers market produce into your side spread. Ina makes the most of fall's harvest with her Caramelized Butternut Squash by simply roasting the vegetable in the oven with brown sugar and butter for a sweet, caramelized finish.
Mashed potatoes are a must on your Thanksgiving table, and Tyler Florence's fan-favorite, ultimate recipe is just the one for heaping onto your plate to hold a gravy lake. His creamy, velvety rendition pairs perfectly with turkey gravy.
If your family is big on sweet potatoes, Trisha Yearwood's Sweet Potato Souffle belongs in your casserole dish. Topped with pecans, brown sugar, flour and butter, the creamy and fluffy sweet potatoes are the perfect counterpoint to your savory sides.
Get more Thanksgiving side dish recipes from our friends:
Feed Me Phoebe: 5 Healthy Farmer's Market Thanksgiving Sides
The Heritage Cook: Roasted Curried Carrots with Raisins and Yogurt Sauce (Gluten-Free)
TasteBook: Celery Root Puree with Pears
Creative Culinary: Old Fashioned Green Bean Casserole from Scratch
In Jennie's Kitchen: Perfect Mashed Potatoes
Dishin & Dishes: Pumpkin Cheesecake Parfaits
Elephants and the Coconut Trees: Dinner Rolls
The Mom 100: Slightly Spicy Roasted Root Vegetable Soup with Parmesan Croutons
Healthy Eats: The 7 Sides You Need at Thanksgiving (And How to Make Them Healthy)
Taste with the Eyes: Thanksgiving Cranberry Sashimi
More posts from Allison Milam.
Similar Posts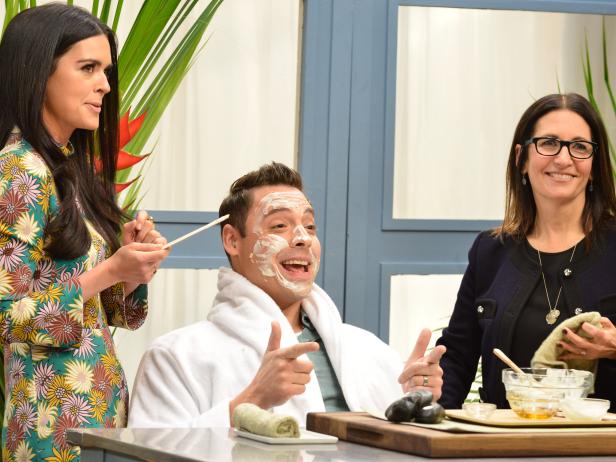 You don't have to travel somewhere exotic to make the most of your time off....