Crunchy carrots may be a go-to for snacking, but this in-season root vegetable brings a whole lot more to the table when it's brought into your baked goods. As you load up your Thanksgiving menu with carrot side dishes, don't forget that carrots can also be grated and integrated into moist, luscious and comforting cakes. Each of these amazing carrot cakes comes with the mandatory slathering of creamy cheese frosting, as well as its own unique spin.
Make Food Network Kitchen's decadent, three-layer Carrot Cheesecake the crowning element of your Thanksgiving dessert spread. It's a sweet mash-up of spiced carrot cake, rich cheesecake and a smooth sour cream topping, and you can learn how to make it from start to finish here.
For a more traditional carrot dessert that looks worthy of a pedestal, go for Ina Garten's striking Carrot and Pineapple Cake. It comes with diced fresh pineapple blended into the batter and scattered over the top.
Super-moist thanks to applesauce blended into the batter, Ellie Krieger's top-rated, fan-favorite Carrot Cupcakes with Cream Cheese Frosting are delectable individual treats that are healthy to boot. Even the luxurious frosting comes with a better-for-you edge, thanks to its use of low-fat cream cheese.
You can also get your carrot fix in little loaves. These Mini Carrot Cakes with Cream Cheese Glaze are extra-moist and flavorful, thanks to whole-wheat flour and Greek yogurt, and the glaze has the same tangy sweetness as the classic frosting.
For the biggest spin of all, heat up your waffle iron. You don't need an oven, baking pans or cooling time to make Food Network Kitchen's Waffled Carrot Cake, which is ideal for breakfast, brunch or dessert. In lieu of maple syrup, smear cream cheese frosting over the waffles and sprinkle with chopped pecans and cinnamon.
Get more carrot recipes from our friends:
Feed Me Phoebe: Baked Moroccan Chicken with Carrots and Turmeric
Homemade Delish: Thai Carrot Noodles
In Jennie's Kitchen: Dairy-Free Carrot Cupcakes
The Wimpy Vegetarian: Light Carrot Flans
Weelicious: Carrot Parsnip Latkes
The Mom 100: Roasted Cauliflower and Carrots with Olive Drizzle
Napa Farmhouse 1885: Chicken & Carrot Saute With Coconut-Basil Sauce
 Red or Green: Roasted Carrot, Shallot & Coconut Soup
Healthy Eats: 6 Healthy Ways to Up Your Carrot Cake Game
Taste with the Eyes: A Twist on Carrots and Quinoa
Creative Culinary: Roasted Carrots with Honey, Rosemary and Thyme
More posts from Allison Milam.
Similar Posts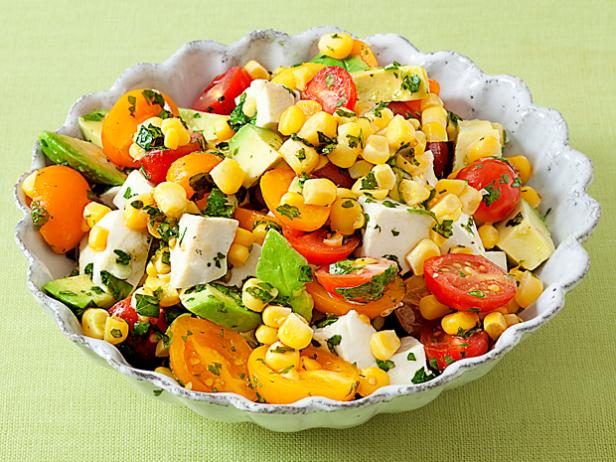 When it's too hot to cook, look no further than these tomato-focused recipes....