Labor Day marks a transition — away from your white-wearing ways, away from your weekend trips to the beach and, when it comes to food, away from your trusty grill. Just as you'll be hiding away your white pants come Monday, the upcoming day off marks the end of grilling season and a celebration of summer's end. Say cheers to a summer well spent by going big on Monday with a Labor Day party menu that is grilled through and through.
Though your typical salsa likely comes from a jar, Melissa d'Arabian's Grilled Tomato Salsa (pictured above) is a homemade take featuring charred tomatoes, chiles and garlic blended into a chunky salsa best scooped up with tortilla chips.
Give your salad a good char by grilling crunchy, juicy romaine lettuce for just a couple of minutes. The grill gives this Grilled Romaine Salad with Blue Cheese a smoky, gratifying flavor that contrasts with its bright vinaigrette and crumbled, strong cheese.
Close out grilling season with Prosciutto-Wrapped Chicken Kebabs that are made for late-summer grilling. The prosciutto gets crispy on the grill, while the fontina becomes nutty and melted.
Any celebration of grilling season requires a good burger. Serve the meaty kebabs alongside Ina Garten's little grilled Sliders, dressed simply with a swipe of Dijon, grated Gruyère, juicy tomatoes and zesty arugula.
Bulk up your day-off menu with a satisfying side. Melissa's Grilled Potato Salad features both sweet potatoes and red potatoes that have been charred on a hot grill, plus a bacon-green onion vinaigrette and loads of spices.
Even your dessert course deserves to be grilled on Labor Day. Send off summer with a Grilled Rhubarb Brown Betty that's cooked directly on the grill in an ovenproof skillet and served with a scoop of ice cream.
Check out more party-ready recipes for Labor Day from our friends:
The Lemon Bowl: Lemon Garlic Chicken Kabobs
Bacon and Souffle: Roasted Shrimp Orzo
The Hungry Traveler: Ginger Vanilla Fruit Salad
Homemade Delish: Festive Champagne Punch
Dishin & Dishes: Savory Tomato, Roasted Garlic and Mozzarella Tart
Creative Culinary: Zucchini and Cream Cheese Casserole
TasteBook: Apple-Pecan Chicken Salad
Elephants and the Coconut Trees: Batter Fried Pepper with Tzatziki Sauce
Healthy Eats: 6 Fall-Forward Recipes for Your Labor Day Celebration
Domesticate Me: Lobster Avocado Toast
Taste with the Eyes: "Margarita" Salmon Burger with Tequila, Lime, and Hatch Chiles
Napa Farmhouse 1885: Grilled Shrimp & Peaches with Arugula Pesto
Red or Green: Spicy Greek Chickpea Spread
The Heritage Cook: Smoked Chicken Salad (Gluten-Free)
The Mom 100: Yogurt Berry Pops
Virtually Homemade: 3-Ingredient Guacamole
More posts from Allison Milam.
Similar Posts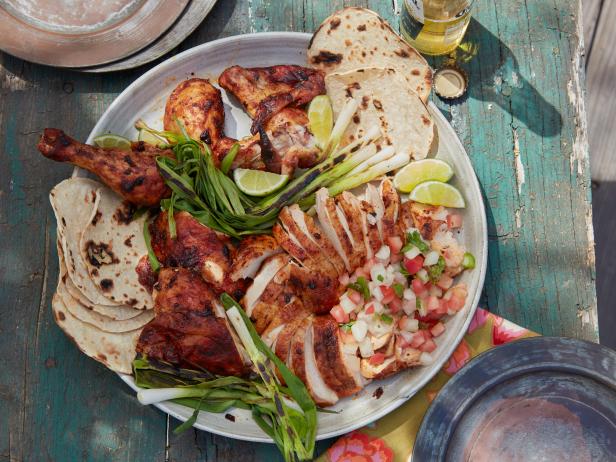 A little preparation means you can enjoy cookouts as much as your guests....