We wait to bite into peaches dribbling with juice all year long, and now is the time they're at their peak, just waiting for you to take them home by the truckload. Put all your peach bounty to use in fruity desserts, full-fledged main dishes and more — or just lean in for a bite — before peaches vanish from the produce shelves until next year.
Share your peach loot with the masses by baking a sprawling Peach Streusel Slab Pie. This quick and easy take on the standard circular pie is fit for a crowd, and each square slice features summer's sweetest fruit in union with a shortbread-like crust and a nutty streusel topping.
In all seriousness, not much needs to be done to late-summer peaches for them to be showstoppers. Follow Bobby Flay's lead and make simple Grilled Peaches with Cinnamon-Sugar Butter. Give peach halves a quick turn on the grill, then top with cinnamon-sugar butter, and eat with a fork and knife.

Do like Bobby and bring the essence of peaches into your dinner. His Grilled Chicken Breasts with Spicy Peach Glaze are brushed with a sweet peach glaze, made with the stone fruit's preserves, soy sauce, Dijon mustard, garlic and jalapeno, which you can make anytime of year. Pair each forkful of chicken with a side act of grilled, blistering and fresh peaches for an added burst of flavor.
Don't let another peach season pass without trying Ina Garten's Fresh Peach Cake. She layers the fruit with cinnamon sugar and batter before topping it all off with crunchy chopped pecans for a rustic cake best served warm.
Capitalize on the juicy-sweet perfection of peaches by taking them in their freshest from, with a Tomato Peach Salad with Ricotta that's made for peak summer eating. Crunchy almonds and creamy cheese counter the fruit's sweet acidity with every bite.
We'll take any opportunity to toss peak-season tomatoes into any salad we make; the same goes for peach wedges, which bring a dose of sweet and refreshing brightness to leafy greens. Serve up Food Network Magazine's Spinach Salad with Grilled Peaches, complete with chopped pecans, crispy bacon, a little red onion and a creamy homemade blue cheese dressing.
On their own, ice cream cakes are a summertime must, especially for those of you with summer birthdays. Do your homemade cake one better by getting in-season peaches involved. Food Network Magazine's Peach Cobbler Ice Cream Cake combines the fresh fruit with the vibes of creamy vanilla ice cream, pound cake and chopped pecans.
A roundup of summertime peach recipes just wouldn't be complete without one for peach cobbler. Tyler Florence's Bourbon Peach Cobbler for Food Network Magazine deserves a scoop of vanilla ice cream by its side.
Check out more peach recipes from our friends:
Virtually Homemade: Mixed Summer Fruit Baked Oatmeal
Homemade Delish: Bite-Sized Peach Panini
The Heritage Cook: Grilled Chicken with Peach Chimichurri Sauce (Gluten-Free)
Weelicious: Peach and Ricotta Crostini
Creative Culinary: Fresh Peach and Bourbon Upside Down Cake
Napa Farmhouse 1885: Chocolate Dipped Peaches with Sea Salt
Red or Green: Summer Peach & Tomato Salad
The Mom 100: Sour Cream Peach Cobbler
Domesticate Me: Peach Crumble Smoothie
Daisy at Home: Creamy Peach Popsicles
In Jennie's Kitchen: Six Ways to Savor Peaches
Healthy Eats: 7 Healthy Ways to Use Peaches in Their Prime
Taste with the Eyes: Grilled Peach Salad, Over-The-Top Maple Bourbon Dressing
Swing Eats: Grilled Peaches with Greek Yogurt, Honey, Lime Zest, and Vanilla
Dishin and Dishes: Bacon Wrapped Grilled Peaches with Goat Cheese and Aged Balsamic
More posts from Allison Milam.
Similar Posts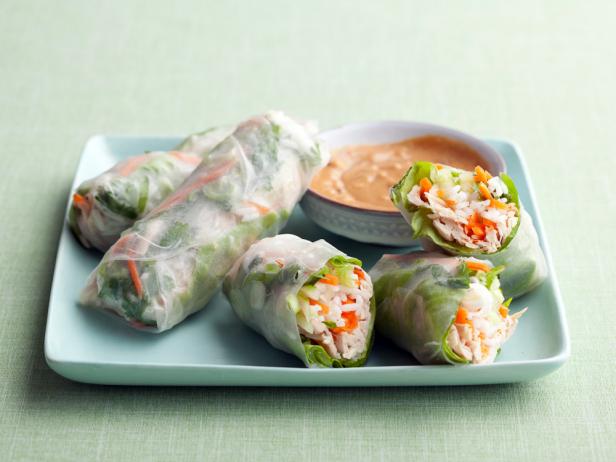 Once you start seeing heat waves outside, it's hard to even think about standing over a hot stove or oven. On those days, try turning to no-cook recip...