Artist Jacqueline Poirier has dubbed herself "the crazy plate lady," but what's really crazy is how realistic her porcelain plate images are, meticulously depicting everything from favorite foods like burgers (with all the fixings), doughnuts, ice cream cones, juicy steaks and pizza pies to skylines, shorelines and sunsets to cute doggies to celebrities of all manner. (She has said she takes inspiration from all sorts of places and tries "not to pigeon-hole" herself when it comes to subject matter.)
Paging through Poirier's Instagram feed, where she showcases her work, you'll spot Ryan Gosling, Bette Midler, Snoop Dogg, the Golden Girls and many more. Here's Will Ferrell as Ron Burgundy. There's David Bowie as Ziggy Stardust. Morgan Freeman and Al Pacino have each bought plates featuring their own image.
Poirier paints the images on her porcelain plates by hand, using layer upon layer of porcelain paint, and is now the resident artist at the Ritz-Carlton in Toronto, where she began as a server and where her hand-painted chargers are now prominently featured in hotel's signature TOCA restaurant.
Her plates, which are food-safe for "light appetizers and snacks" and hand-washable (steer clear of the dishwasher), can be commissioned, starting at $120 Canadian, or about $97 U.S., via her website. She does a lot of custom pet portraits — perfect for those who'd rather find their favorite pooch peering out from their plate than find themselves eye to tattooed eye with Mike Tyson.
Photo courtesy of @thecrazyplatelady
More posts from Amy Reiter.
Similar Posts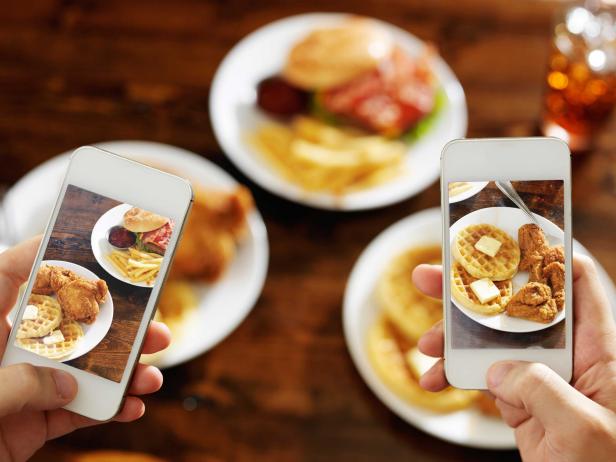 Artificial intelligence can now help you get the recipe for a dish just by uploading a photo of it....