Sprinkles elevate an everyday dessert like this simple chocolate mousse into something special. Glittery red cinnamon sugar and vanilla mini marshmallow bits add a kick of flavor, while the subtle color of these pretty blue jimmies comes from natural dyes. So sprinkle without abandon and make even everyday celebrations sparkle like it's the 4th of July.
Fill individual ramekins with prepared chocolate mousse. Here's an easy White Chocolate Mousse recipe and a Mocha Mousse recipe from Food Network Kitchen.
Refrigerate the mousse-filled ramekins for 30 minutes before sprinkling with a layer of red cinnamon sugar, followed by a layer of blue jimmies and a layer of Mallow Bits. These extra-mini marshmallows are one of my favorite nontraditional sprinkles. They are much smaller and a little firmer than mini marshmallows and their size makes them perfect for decorative accents.
Striping can be done either freehand or with a stencil (a small piece of cardboard works well), but don't worry if the sprinkles don't line up in perfect stripes — mine didn't and everyone loved them anyway. Continue to refrigerate for at least an hour before serving, or freeze overnight and serve as a frozen treat.
Check out more festive 4th of July ideas from Food Network.
More posts from Jackie Alpers.
Similar Posts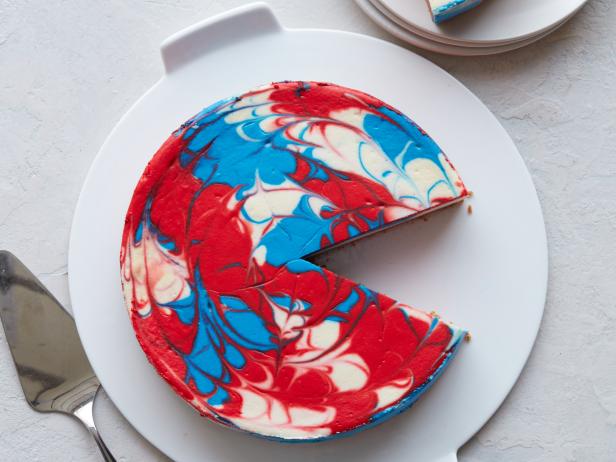 This week, our social feeds were inundated with red, white and blue....