Trend alert: It may sound nutty, but pistachio cocktails are all the rage in drinking establishments across the country.
"Drink makers are not only rimming glasses with the crushed green nuts, but creating syrups, foams, orgeat and even infusing whiskey, sherry, and brandy," Eater reports. "Almond who?"
At Gunshow in Atlanta, bartender Mercedes O'Brien is using infused pistachio rye as "the focus" of her Boulevardier-inspired Forager, combining it with strawberry Campari and coconut sweet vermouth, Eater notes. In Chicago, Sable Kitchen & Bar lead bartender John Stanton riffs on a mai tai, incorporating pistachio syrup into his Dans Le Nuit, which also includes Pierre Ferrand Ambre cognac, lemon juice, Marie Brizard orange curacao and simple syrup, garnished with orange peel.
Pistachio syrup also factors into the Doctor Common, a drink also featuring absinthe, green Chartreuse, lime juice, egg white and a splash of soda, whipped up by head barman Christiaan Rollich, at A.O.C. in Los Angeles. (So not common, but perhaps just what the doctor ordered.)
At these bars and a host of others in Los Angeles, San Francisco, Seattle and New York, you can also find pistachio in, on top and around the rims of exotic concoctions, bringing them its rich, nutty flavor — sometimes subtle, sometimes bold.
If you're feeling green with envy, why not experiment with pistachios in cocktails at home? Or you could keep things cool and family friendly with these Creamy Pistachio Pops. Mmm … drink that recipe in.
More posts from Amy Reiter.
Similar Posts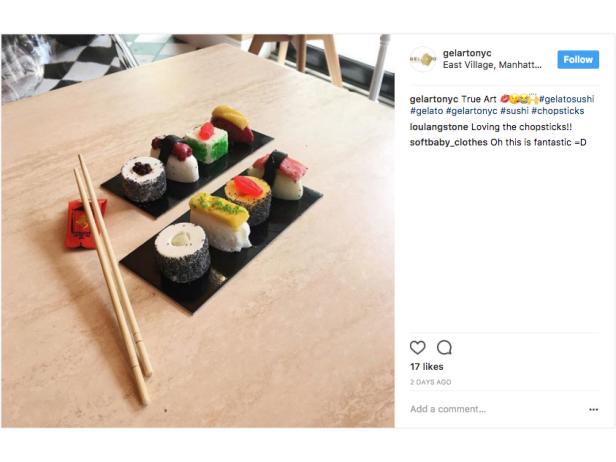 Nothing says summer whimsy like gelato in the shape of pieces of nigiri. ...