While some restaurant owners welcome Robert Irvine with open arms and recognize their need for his expertise, others are perhaps too set in their ways to realize the gravity of the state of their restaurant. That's what happened on tonight's all-new episode of Restaurant: Impossible when a mission took Robert to Cocoamoda in Calvert, Texas. A French bistro boasting both an event space and a chocolate boutique, Cocoamoda is owned by Ken Wilkinson, but it was Ken's daughter, Courtney, who first reached out to Robert and asked if he — Brit to Brit — could convince her father to update his approach. Now, a few months after reopening a newly renovated Cocoamoda, Ken is speaking out about Robert's changes to the restaurant and how his business is faring today.
"The transformation of the event space is spectacular," Ken admits, adding, "Lynn did an amazing job of making it really "pop." Looking ahead, he said he's confident that he'll be able to make money off of that space through a series of events. "We are planning an art show there, a series of concerts in the great room behind, and [we] have the potential for more wedding receptions than we normally do," explained Ken. "The real revenue increase will be from the event space. It is likely to be a great revenue stream for us."
Just as Robert proposed, Cocoamoda is now serving soup and sandwiches for lunch. "It was upon his suggestion that I finally decided to do it," says Ken, who notes that his eatery is now open for the midday meal on Wednesday through Sunday. He adds that they're launching Sunday brunch service as well.
As for the future of his restaurant, Ken notes, "I have never felt anything but positive about Cocoamoda! I have always known that, given time, we will succeed beyond our wildest dreams."
More from Restaurant Revisited:
Valentino's and Italian Bistro (March 25)
WhaBah Steakhouse (March 18)
Restaurant Revisited: Bene Pizza and Pasta (February 18)
Dog & Pony Ale House (February 11)
Zoog's Caveman Cookin (February 4)
Dog & Pony Ale House (February 4)
Mystic Treats (January 28)
Shade Tree Customs and Cafe (January 14)
Knife and Fork Gastropub (December 15)
Double H Ranch (December 8)
Mama E's Wings & Waffles (November 24)
Papa C's Eastside Cafe (November 3)
Mama Lucrezia's (September 24)
Green Beret Club (September 17)
Spicy Bar and Grill (September 10)
El Bistro (September 3)
Uncle Andy's Diner (August 27)
Country Cow Restaurant and Bar (August 20)
Pomona Golf and Country Club (August 13)
Paul's Bar & Bowling (August 6)
Marie's at Ummat Cafe (July 30)
The Fork Diner (July 23)
Portu-Greek Cafe (June 11)
Grace's Place Bagels and Deli (June 4)
Bama Q (May 28)
Cave Inn BBQ (May 21)
More posts from Maria Russo.
Similar Posts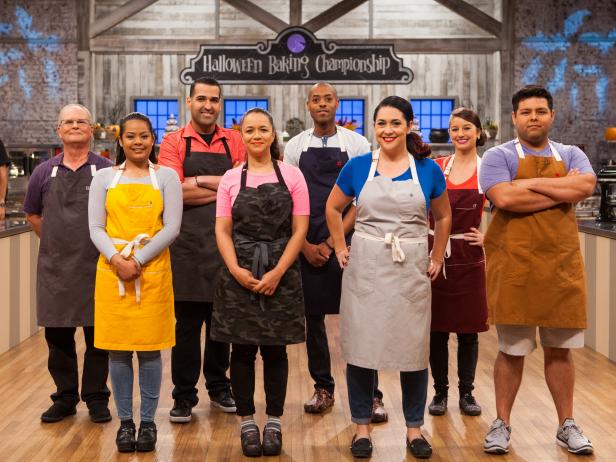 Get the details on the all-new season of Halloween Baking Championship, premiering on Sunday, Sept. 25 at 9|8c....