Mashed, baked, fried and roasted potatoes get a whole lot of love, but, in our eyes, the unsung hero of the spud side genre is a bubbling casserole dish of decadent scalloped potatoes, hot and fresh out of the oven. Load up on the cheesiest and creamiest scalloped potato recipes, from classic to unconventional.
Look, it doesn't take rocket science to get why Tyler Florence's top-rated Scalloped Potato Gratin (pictured above) hits the ground running with over 500 reviews. It's all about his technique, as the thin-sliced potatoes go from raw to soft and delicious when baked in a casserole dish with thyme- and nutmeg-infused heavy cream. In the end, the inside of the dish is tender while the top gets that perfectly crispy effect that'll have you reaching for seconds.
For a true stick-to-your-ribs dish, dig into The Pioneer Woman's Scalloped Potatoes and Ham. She layers thin-sliced potatoes with diced ham, Monterey Jack cheese, and a blanket of thick and luscious cream sauce. Ree Drummond leaves the skin on the potatoes for pure laziness' sake, and she goes for medium-sized potatoes.
Spiked with a big pinch of cayenne pepper, Food Network Magazine's Mini Scalloped Potatoes reach creamy perfection in individual-sized ramekins with cheddar and Parmesan cheeses.
When Bobby Flay makes comfort food, you can bet it comes with a little kick. For his top-rated Smoked Chile Scalloped Sweet Potatoes, Bobby pairs thin-sliced sweet potatoes with heavy cream and smoky chipotle puree. As the sweet potatoes cook, their natural sugars materialize and balance out the rich cream and the fiery chipotle.
Steer clear of monochromatic potato sides with Food Network Magazine's Scalloped Potatoes with Tomatoes and Bell Peppers. Topping the creamy potato casserole with plum tomatoes and yellow or orange bell peppers cuts the richness with the vegetables' fresh vibrance.
Get more potato recipes from family and friends:
Feed Me Phoebe: Mexican Sweet Potato Hash with Black Beans and Spinach
Creative Culinary: Smashed Potatoes with Lemon Garlic Scallions
Weelicious: Yukon Gold Potato Fans
Dishin & Dishes: Cottage Pie
The Mom 100: Potato, Leek and Dill Frittata with Crème Fraiche
Napa Farmhouse 1885: Mexican Style Potatoes with Chorizo
Red or Green: Spicy Sweet Potato Gratin
The Heritage Cook: Irish Hash Browns Eggs Benedict (Gluten-Free)
Elephants and the Coconut Trees: Crispy Pan-Fried Potatoes
Swing Eats: Healthier Twice Baked Potato Skins
Daisy at Home: Marriage Mashies
Taste with the Eyes: Baked Sweet Potato, Salted Caramel Puffed Rice Noodle Topping
The Wimpy Vegetarian: Spiralized Sweet Potatoes and Apples in Browned Butter
Virtually Homemade: Loaded Baked Potatoes
Big Girls, Small Kitchen: Green Egg & Potato Skillet for Two
More posts from Allison Milam.
Similar Posts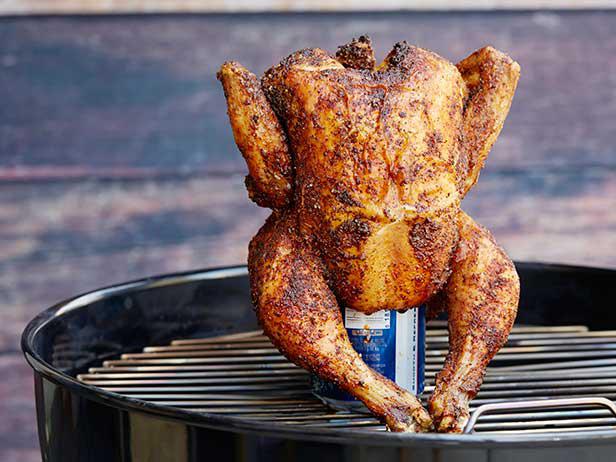 This clever grilling technique is easy enough to perfect even on your first try making it....