At Dog & Pony Ale House in Renton, Wash., the issue wasn't that the food was poor — Robert Irvine, in fact, was surprisingly pleased with it — but rather that owner Kristen Fisher was mismanaging her business. This too-nice owner had all but given herself and the control of her eatery over to a select group of customers who were adamant that she make changes to the equipment and menu at Dog & Pony, and ultimately her willingness to concede and her struggles with trusting her staff led her to become buried in debt. With the help of Robert and his Restaurant: Impossible team, however, Kristen learned top tips for running her restaurant, and within only two days reopened the doors at Dog & Pony, a business worthy of a second chance at success.
"For December there has been a 45 percent increase in sales," Kristen says of the finances at her business, adding that most diners' reviews of the updates at Dog & Pony are largely "very positive." She explains, "We are definitely listening to all the feedback and making changes that will make all our customers happy.  We have brought back some of the things that the customers loved but are keeping the menu to one page, streamlined and running specials."
According to Kristen, Trevor and Stevie are no longer employees at her restaurant, but Jackie continues to run the bar and "is amazing." As for Kristen's role, she explains of herself, "I am balancing getting the office work done and paying the bills here at the pub (lots of school vacation means I am stuck working from home, which is hard in this business) with my oldest child's care."
In a sizable change from before the transformation, Kristen notes that now, "There is a zero-tolerance policy for drinking or giving away drinks, and our policy about when an employee can be a patron has changed."
Looking back on her Restaurant: Impossible experience, Kristen says, "I think I have learned a lot from Robert," adding, "I learned that gray area in procedures equals money, and that I indeed am too soft." She says that today she and others at Dog & Pony Ale have "embraced company guidelines and are much stricter in both the training process and expectations of the wait staff." She's optimistic about the future of her business and her family, and she even proclaims, "I think 2015 is going to be our year!!"
More from Restaurant Revisited:
Dog & Pony Ale House (February 11)
Zoog's Caveman Cookin (February 4)
Mystic Treats (January 28)
Shade Tree Customs and Cafe (January 14)
Knife and Fork Gastropub (December 15)
Double H Ranch (December 8)
Mama E's Wings & Waffles (November 24)
Papa C's Eastside Cafe (November 3)
Mama Lucrezia's (September 24)
Green Beret Club (September 17)
Spicy Bar and Grill (September 10)
El Bistro (September 3)
Uncle Andy's Diner (August 27)
Country Cow Restaurant and Bar (August 20)
Pomona Golf and Country Club (August 13)
Paul's Bar & Bowling (August 6)
Marie's at Ummat Cafe (July 30)
The Fork Diner (July 23)
Portu-Greek Cafe (June 11)
Grace's Place Bagels and Deli (June 4)
Bama Q (May 28)
Cave Inn BBQ (May 21)
Bumbinos Italian Ristorante (April 30)
Bryant's Seafood World (April 23)
Urban Roots (April 9)
gratifi kitchen + bar (April 2)
Mama Della's N.Y. City Pizzeria (March 26)
Pasión Latin Fusion (March 19)
Tootie's Texas BBQ (March 12)
Mill Creek BBQ Restaurant (March 5)
More posts from Maria Russo.
Similar Posts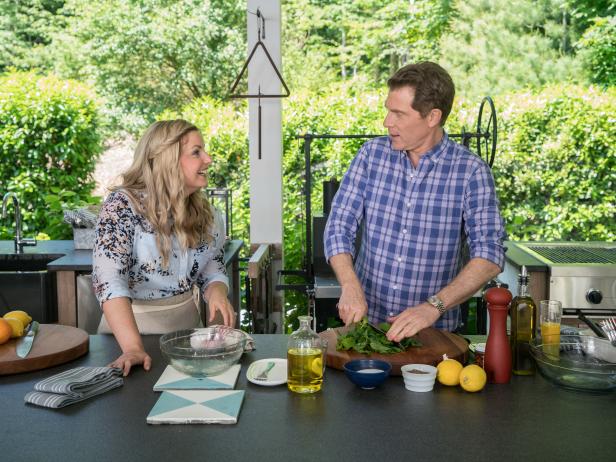 Get the latest details on the all-new series, The Bobby and Damaris Show....