A staple everywhere from diners and bed and breakfasts to your breakfast table, pancakes are a morning win every time you flip them. They're killer in their purest form, simply smeared with butter and smothered in maple syrup, but there's something to be said for adding a little more dimension to the average flapjack. Highlighting all kinds of add-ins, this roster of pancake recipes is sure to make you flip.
You've savored your fair share of pancakes, but there's a new griddled beauty in town: the Pancake Breakfast Casserole (pictured above). By baking pancakes in a rich, creamy custard and topping them with bursting blueberries, your pancake intake can embody a whole new level of comfort. Plus, even if you're a pancake-producing maven, ready-made frozen pancakes can be swapped in for an easy timesaver.
While baking a batch of cookies and deeming it breakfast won't exactly fly, Rachael Ray's kid-friendly Oatmeal Cookie Pancakes give you all the vibes of your favorite chewy cookie in a form that's appropriate for the early-morning hour.
Especially in the dead of winter, a little citrusy brightness can do us all some good. Make your next stack Ree Drummond's Lemon Blueberry Pancakes, a fluffy concoction that gets its spike of citrus from the juice and zest of one lemon. Juicy blueberries stud each golden bite, while evaporated milk keeps the batter light and fluffy.
When the ruby-red cake flavor encroaches on your typically golden pancakes, don't expect to hear complaints. Food Network Kitchen's fluffy and decadent Red Velvet Pancakes are decked out with a slathering of sweetened cream cheese, maple syrup and toasted pecans.
Melissa d'Arabian's Chocolate-Chocolate Veggie Pancakes might just become your newest secret for sneaking in veggies. For a little incognito nourishment, blend chopped carrots and spinach into the batter for a wholesome stack of sweetness. With oats, cocoa powder and chocolate chips loaded in, too, the flavor of the veggies will disappear into the batter.
If you really just want a mountain of pancakes in their purest form, sift together Alton Brown's "Instant" Pancake Mix. It's a top-rated, tried-and-true mix of ingredients that you should always have at the ready.
Get more pancake recipes from family and friends:
The Lemon Bowl: Peanut Butter and Jelly Pancakes
Dishing with Divya: Grain Free Pancake Muffins
Taste with the Eyes: Savory Korean Breakfast Pancake
The Mom 100: Pumpkin Pancakes
Dishin & Dishes: Red Velvet Pancakes
Napa Farmhouse 1885: Sweet Potato Pancakes with Chipotle Drizzle
Red or Green: Cornmeal Pancakes with Gingered Berries
Weelicious: Whole Wheat Pancake and Waffle Mix
Haute Apple Pie: Healthy Banana Oatmeal Pancakes
The Wimpy Vegetarian: Spinach & Garlic Chickpea Pancakes with Sriracha Yogurt
Domesticate Me: Ricotta Pancakes with Maple-Bourbon Whipped Cream
Creative Culinary: The Best Buttermilk Pancakes
More posts from Allison Milam.
Similar Posts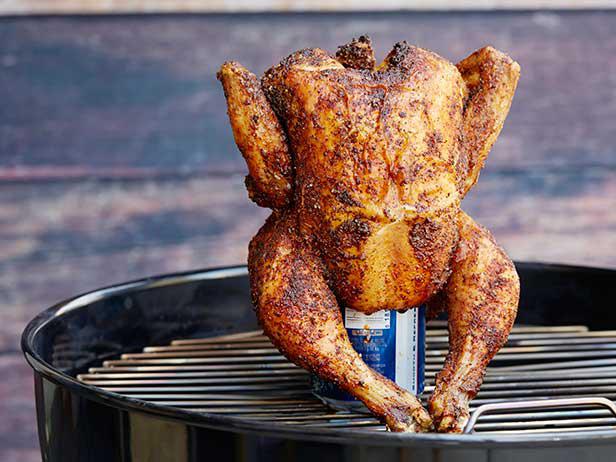 This clever grilling technique is easy enough to perfect even on your first try making it....