Though the staple of your youth may have been nothing more than American cheese on butter-smeared white bread, modern takes on grilled cheese consider that assembly just a starting point. Next time you get a hankering for the buttery, griddled goodness of an oozing grilled cheese sandwich, stack a few creative ingredients that can elevate the childhood classic to a satisfying, comforting main.
Get this: When you sandwich smoky roasted poblano peppers and creamy Monterey Jack cheese between two slices of bread, you'll get a flavor reminiscent of classic chiles rellenos. Bring two cultural classics together for a Roasted Poblano and Mushroom Grilled Cheese, and don't forget to brush the bread with a little chipotle in adobo for added heat.
Browned in a rich, garlic-infused butter, Food Network Kitchen's Garlicky Ham and Swiss sandwich packs all of the elements of a French picnic in one place. Sliced cornichons keep it crunchy, while Emmentaler cheese provides a nutty creaminess that jives well with smoky deli ham.
When maple-roasted bacon, fried eggs and cheddar cheese find themselves nuzzling up between two slices of bread, the glory of the breakfast-inspired grilled cheese is well underway. Opt for soft brioche bread, and rest assured that this Bacon, Egg and Maple Grilled Cheese can be savored at any time of day.
Adding some carefully curated vegetarian ingredients can amp up the heartiness of your classic grilled cheese. Smoked Gouda and Roasted Red Pepper Grilled Cheese stacks the smoky cheese alongside sliced Muenster, plus roasted red peppers for a sweet juiciness and arugula for a green peppery punch.
Assemble a meaty grilled cheese featuring mild, melty provolone and salty dry salami. Especially when pressed between semolina bread with a swipe of fig jam, Soppressata and Provolone Grilled Cheese is a sandwich for the most-refined grilled cheese lover.
When all else fails, just keep it classic. Especially if you dunk your grilled cheese in tomato soup on the regular, a Grilled Tomato and Cheese that grills a slice of tomato right inside is a no-brainer.
More grilled cheese recipes from family and friends:
The Heritage Cook: Gluten-Free Croque Monsieur Sandwiches
In Jennie's Kitchen: Homemade Pizza Pockets
Food for 7 Stages of Life: Best Caramelized Mushroom and Pineapple Grilled Cheese Sandwich
Dishing With Divya: Egg and Mushroom Cheese Sandwich
The Cultural Dish: Croque Monsieur and Madame
Weelicious: Grilled Cheese Pickle Panini
Swing Eats: Mind-Blowing Grilled Cheese: Sriracha Ketchup, Kettle Potato Chips, Pickles, Sharp Cheddar (gluten-free)
Red or Green: Cheddar, Peppadew & Basil Panini
Napa Farmhouse 1885: Inside/Outside Grilled Cheese with Bacon, Avocado & Sundried Tomatoes
Taste with the Eyes: Grilled Halloumi Cheese Salad, Savory Meyer Lemon Whipped Cream
Creative Culinary: Inside Out Grilled Cheese with Tomato
The Mom 100: Fork in the Road: Great Grilled Cheese Sandwich
Daily*Dishin: Grilled Cheese Italian Style: Pepperoni and Parmesan Crust
More posts from Allison Milam.
Similar Posts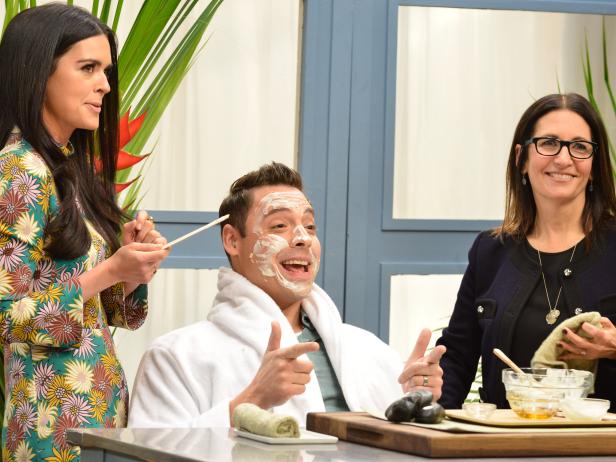 You don't have to travel somewhere exotic to make the most of your time off....