When you have a hankering for some serious comfort, a bowl of steamy macaroni and cheese is perhaps the only way to go. But before you put a from-the-box take on mac on the stove — or, dare we say, in the microwave — stir together a cheesy, comforting bowl of macaroni and cheese the from-scratch way. These mac and cheese recipes from your favorite Food Network chefs should help the cause.
The best things in life don't need to be fiddled with, and Tyler Florence's recipe for classic Macaroni and Cheese is creamy, dreamy proof. With elbow macaroni, grated cheddar, and a little depth from dry mustard and thyme, Tyler's dish is a go-to recipe to have in your arsenal.
While some people grew up with mac and cheese stirred together on the stovetop, Alton Brown's Baked Macaroni and Cheese is the best thing to scoop out of your casserole dish. Made with elbow macaroni and cheddar, Alton's recipe comes with a buttery panko breadcrumb topping that crisps up in the oven.
Sure, becoming an adult is tough, but Ina Garten's grown-up mac and cheese adds a little elegance to the comfort food staple. Top-rated Mac and Cheese depends on extra-sharp cheddar and nutty Gruyère, and layers on sliced fresh tomatoes and homemade breadcrumbs.
For a cheesy recipe that comes together in the slow cooker from start to finish, go for Trisha Yearwood's Slow-Cooker Macaroni and Cheese. Grate cheddar cheese by the brick and add in evaporated milk for your richest recipe yet. Like you needed another reason to love your slow cooker, right?
If you're the kind of person who drowns a pure bowl of macaroni and cheese with hot sauce, then Sunny Anderson's Spicy Macaroni and Cheese is probably your best bet. This spicy and comforting dish has a spike of cayenne pepper mingling with cheddar, Colby and pepper Jack cheeses. Topped with toasted bread cubes, it's the most-warming casserole yet.
Get more mac and cheese recipes from family and friends:
The Heritage Cook: Gluten-Free Cream Cheesy Risotto
The Mom 100: One Skillet Carroty Macaroni and Cheese
Daisy at Home: Squasheroni and Cheese
Creative Culinary: Smoked Gouda with Bacon Macaroni and Cheese
The Cultural Dish: New England (Lobster) Mac n' Cheese
The Wimpy Vegetarian: Curried Cauliflower and Greens Mac 'n Cheese
Napa Farmhouse 1885: Cauliflower and Veggie "Mac" & Cheese
Red or Green: Mac & Cheese with Ham and Jalapenos
Swing Eats: Super Creamy Crab Mac-N-Cheese with Scallions (gluten-free)
Taste with the Eyes: Korean "Mac and Cheese" with Beef, Kimchi, Cheddar
Weelicious: Rice Cooker Mac and Cheese
More posts from Allison Milam.
Similar Posts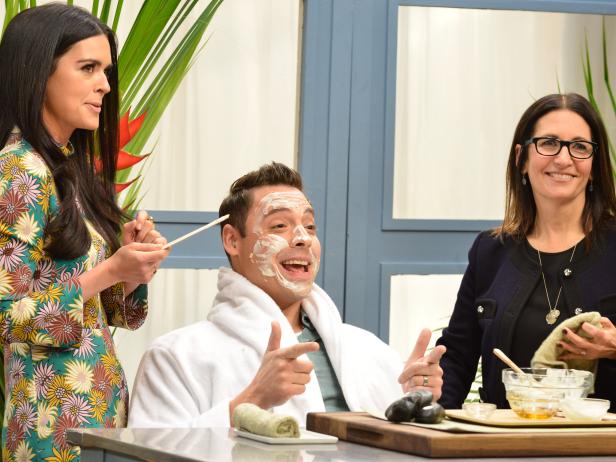 You don't have to travel somewhere exotic to make the most of your time off....