Start the music! Light the lights! Get the party going with an edible centerpiece tonight! These fun, creative projects are sure to be the star of any holiday party, and they're easy enough for kids to help with. Use them as a single element, or in a group on a buffet or dinner table. Check out the full gallery for step-by-step instructions for each centerpiece idea.
Doughnut Hole Tree
These wintry trees made from doughnut holes have a Dr. Seuss-like quality to them – minus the Grinch. This project is especially easy for kids, and more stunning than the sum of its parts.
Holiday Appetizer Tree
Here's a savory alternative or addition to the doughnut hole tree. Place the trees on the table together to make a wintry tree forest, or serve them alone. Choose vegetables and cheese in colors that complement your party's color palette.
Cinnamon-Sugared Fruit
Coat seasonal fruit with a thin layer of diluted marshmallow creme, then dip in sparkling sugar crystals and superfine baker's sugar laced with fragrant cinnamon to give it a frosty sheen.
Cheese Tower
Cheese towers are so awe-inspiring that some people are even replacing their wedding cakes with them. Constructing a cheese tower is all just a matter of balance.
Gold and Silver Mixed Nuts
Glam up unshelled mixed nuts by spraying them with shimmery metallic edible food coloring. They're beautiful on their own or as an accent in other centerpieces.
Visit the full how-to gallery for more on these festive edible decor ideas.
More posts from Jackie Alpers.
Similar Posts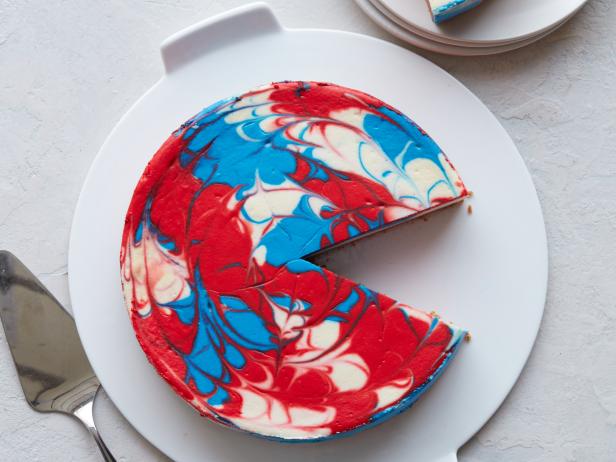 This week, our social feeds were inundated with red, white and blue....