Tonight marked the first time Oklahoma City's Mama E's Wings & Waffles appeared on Restaurant: Impossible, but it wasn't the business' first time on Food Network; just a few years ago it was a bustling eatery that enjoyed a showcase on Diners, Drive-Ins and Dives. Problems began, however, when husband-and-wife owners Keith and Stephanie Patterson wanted to open a new Mama E's outpost. Ultimately the venture proved unsuccessful, and, perhaps worst of all, the trials nearly cost them their relationship. It was up to Robert Irvine and his Restaurant: Impossible team to mend Keith and Stephanie's damaged marriage before he could begin overhauling Mama E's, and they had only 48 hours and $10,000 to do it all. Read on below to hear from Stephanie and find out how her restaurant is faring today.
"Over time the revenue has doubled or more," Stephanie explains. "I love the walls with the recipes and so do the customers."
As for her relationship with Keith, Stephanie says: "Keith and I have so much respect for each other. It's like a brand-new start; we are falling back in love with one another, and we have really been working together closely and agreeing on the same things." According to Stephanie, Keith is no longer working at the country club and "has been back to the restaurant full time."
Stephanie notes that her employees are pleased with the changes. "The staff loves their environment and their pay," she says.
"In the future our strategy is to set up a small office," Stephanie says, "and start doing inventory and really handling our book with a system that's easy for us to see a perpetual momentum in business and sales."
More from Restaurant Revisited:
Papa C's Eastside Cafe (November 3)
Mama Lucrezia's (September 24)
Green Beret Club (September 17)
Spicy Bar and Grill (September 10)
El Bistro (September 3)
Uncle Andy's Diner (August 27)
Country Cow Restaurant and Bar (August 20)
Pomona Golf and Country Club (August 13)
Paul's Bar & Bowling (August 6)
Marie's at Ummat Cafe (July 30)
The Fork Diner (July 23)
Portu-Greek Cafe (June 11)
Grace's Place Bagels and Deli (June 4)
Bama Q (May 28)
Cave Inn BBQ (May 21)
Bumbinos Italian Ristorante (April 30)
Bryant's Seafood World (April 23)
Urban Roots (April 9)
gratifi kitchen + bar (April 2)
Mama Della's N.Y. City Pizzeria (March 26)
Pasión Latin Fusion (March 19)
Tootie's Texas BBQ (March 12)
Mill Creek BBQ Restaurant (March 5)
Estrada's Restaurant (February 5)
Hillbillies Restaurant (January 29)
Spunky Monkey Bar and Grill (January 15)
Heather's Country Kitchen (January 1)
More posts from Maria Russo.
Similar Posts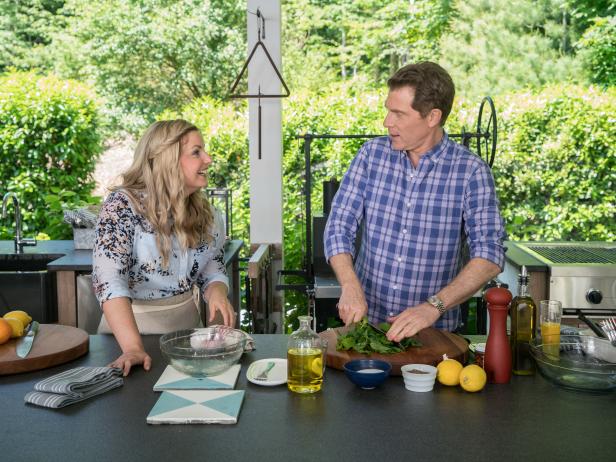 Get the latest details on the all-new series, The Bobby and Damaris Show....