Chores like peeling potatoes can make kids start to feel like they are on KP duty, and though that may be fun for a while, it can quickly turn to drudgery. This Thanksgiving, let everyone share chores so they go by faster, then set your kids up with one of these fun projects. Even little kids can roll cheese balls and cut out shapes with cookie cutters, and older kids can do more-complicated projects like creating a turkey-shaped veggie platter. These projects are win/win/win! They teach kids how to use creative thinking in the kitchen, they take some of the work off parents' hands, and they keep kids occupied. Plus, the results look and taste good enough to meet the standards of your most-persnickety guests.
Turkey Handprint Cookie Place Cards
Guests may want to "gobble up" (sorry) these personalized hand-shaped turkey place cards inspired by the classic kid's drawings, and Ree Drummond's Hand Cookie recipe, as soon as they sit down to the table.
Turkey Crudite Platter
This turkey-shaped crudite platter looks impressive and is incredibly easy to put together. Bigger kids can help younger kids put everything in the right place. It's a veggie puzzle game!
Sweet and Savory Mini Cheese Balls
Mini cheese balls are fun because everyone can brainstorm together for topping combinations, and they are small enough that you can taste test them in advance to decide which ones to serve to your guests.
Leaf-Shaped Chips and Cheese
The colors in each of these leaf chips are unique, just like autumn leaves. Whole-grain chips are "painted" with herbs and spices so each one looks and tastes different depending on the combination of spices used. Top with leaf-shaped cheese slices for a pretty fall-themed appetizer.
Check out the full gallery for easy, step-by-step instructions for each of these kid-friendly edible projects.
More posts from Jackie Alpers.
Similar Posts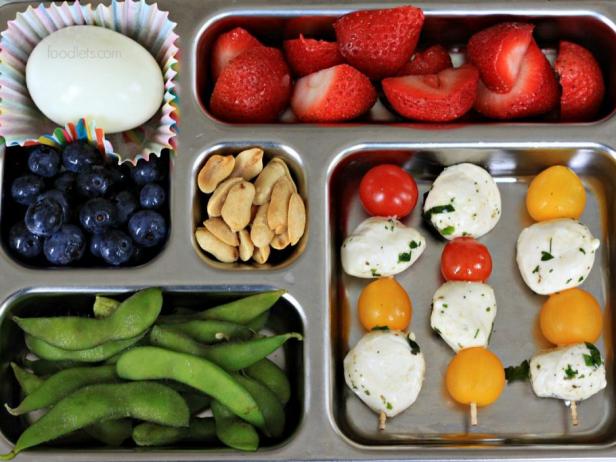 One mom shares her go-to trick for less-hectic weekday mornings....