Mashed potatoes, stuffing and other sides that come in a delightful shade of beige make Thanksgiving the great holiday that it is. Still, everything in life is better with balance — even these all-important potato- and bread-based dishes. Next Thursday, build a well-rounded Thanksgiving plate with vibrant, seasonal vegetable recipes for classic Thanksgiving side dishes.
Though the green bean casserole of years past might have meant canned cream of mushroom soup and limp green beans, Alton Brown's Best-Ever Green Bean Casserole (pictured above) is a modern take made totally from scratch. Fresh, crunchy green beans, half-and-half and real mushrooms give the dish its distinctive flavor, while home-fried onions create the crucial crispy topping.
With a dose of apple cider vinegar, Brussels Sprouts with Bacon is a veggie recipe worthy of a holiday. Boil sprouts in water until tender before sauteing with crispy bacon and you'll never, ever go back.
Food Network Magazine's Lemon-Maple Squash is a simple recipe worth making room for in the oven. After rubbing it with maple syrup and lemon juice, bake it until caramelized and delightfully tender.
Cooking Glazed Carrots in coconut oil imbues a subtle sweetness that goes well with honey. A hit of Japanese togarashi gives the carrots a special spiciness, while freshly chopped parsley brightens it all up.
Kale is anything but punishment in this rich rendition: Creamed Kale with Caramelized Shallot. Bobby Flay transforms the sturdy green into a luxurious side dish, with the caramelized shallots bringing on a natural sweetness.
Get more Thanksgiving side dish ideas from family and friends:
Virtually Homemade: Prosciutto Wrapped Asparagus with Goat Cheese
Feed Me Phoebe: Healthy Stuffed Mushrooms with Creamed Kale
The Heritage Cook: Maple Whipped Sweet Potatoes with Candied Pecans (Gluten-Free)
Jeanette's Healthy Living: 100 Healthy Holiday Side Dish Recipes
Devour: Winning Thanksgiving Side Dishes
The Lemon Bowl: Stuffed Acorn Squash with Chorizo and Farro
The Mom 100: Lentils and Carrots with Dried Apricots
Big Girls, Small Kitchen: Maitake, Leek & Bacon Dressing
Weelicious: Vegan Whipped Coconut Sweet Potatoes
The Cultural Dish: Pumpkin Risotto
Napa Farmhouse 1885: Sweet Potato Biscuits
Red or Green: Cheese Ball with Everything Spice
Daisy at Home: Roasted Cranberry Pear Sauce
Swing Eats: Roasted Sweet Potatoes with Thyme and Rosemary
Elephants and the Coconut Trees: Baby Lima Beans Salad with Bell Pepper and Pomegranate
Dishing With Divya: Ash Gourd Raita
Domesticate Me: 12 Easy and Impressive Thanksgiving Sides
The Wimpy Vegetarian: Scalloped Sweet Potatoes and Apples | #FallFest
Dishin & Dishes: Stuffin Muffins
More posts from Allison Milam.
Similar Posts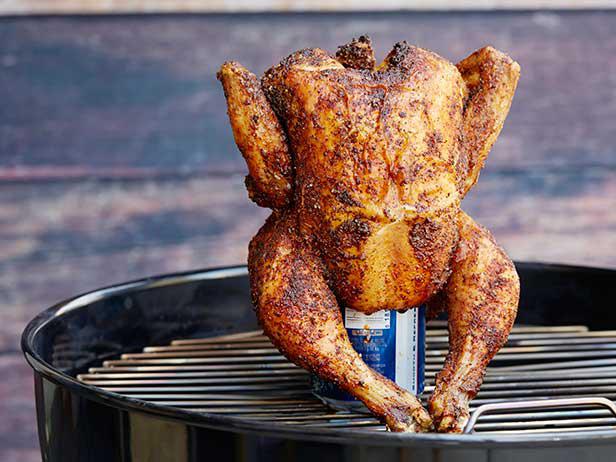 This clever grilling technique is easy enough to perfect even on your first try making it....