We're always down for a good carroty side or munching on a wholesome handful as-is, of course. But when it's getting dark early and dessert intake is of the utmost importance, we need our carrot recipes to be comfortingly sweet. Typically taken with that familiar swirl of cream cheese frosting and just the right touch of spice, carrot-based baked goods add that veggie-packed punch — but this time, there's a twist. Start grating those carrots for five new takes on carroty desserts. We have big plans for them.
1. If you believe that the cream cheese frosting is hands-down the best part of carrot cake, go all-out with a Carrot Cheesecake (pictured above). Food Network Kitchen's comforting mash-up creation stacks a thick layer of cheesecake and a sour cream topping on top of moist, spiced carrot cake. See how to make it here.
2. If you haven't made brunch at home recently, it's time to dust off that forgotten waffle iron of yours. Believe it or not, this humble appliance is capable of much more than the waffle-and-maple syrup combination you grew up with. Next time, heat it up for — wait for it — Waffled Carrot Cake, a griddled masterpiece best enjoyed with a good slathering of cream cheese frosting. Eat it for a no-oven take on dessert or a decadent brunch.
3. If the only flourless cake you can fathom is chocolate &mash; and more chocolate — Food Network Magazine's recipe might surprise you. Dense and different, Food Network Magazine's Flourless Carrot Bundt Cake gets its foundation from almond flour and shredded carrots, and is best served with a luxurious glaze made with fresh orange juice and vanilla bean.
4. Bobby Flay revolutionizes the classic slice of carrot cake by gussying up the frosting. Enter: Carrot Cake with Marshmallow Fluff Cream Cheese Frosting. Surrounding the classic in a cloud of marshmallow creme and traditional cream cheese gives this notoriously light, moist cake a whole new meaning.
5. Just because carrots are included in a recipe doesn't automatically make it healthy, but Healthy Blueberry Carrot Muffins are an exception. Made with better-for-you coconut oil and a limited amount of sweetener, these healthy fruit-and-veggie muffins will sway even hardcore blueberry-muffin aficionados, who don't want anything mixing with their precious burst berries.
Get more carrot recipes from family and friends:
Feed Me Phoebe: Honey Roasted Carrots with Thyme
Jeanette's Healthy Living: Ghost Chile Carrot Hot Sauce
The Heritage Cook: Roasted Carrot and Sweet Potato Soup #FallFest
Elephants and the Coconut Trees: Carrot Cake with Coconut and Raisins
Weelicious: Spiced Carrot Cauliflower Soup
The Mom 100: Carrot Fries with Sriracha Sauce
Big Girls, Small Kitchen: Easy Slaw with Carrots & Red Peppers
Devour: Carrot Recipes to Covet
In Jennie's Kitchen: Carrot "Fettucine" with Lemon Thyme Butter Sauce
Napa Farmhouse 1885: Carrots & Avocado with Cumin
The Wimpy Vegetarian: Maple Candied Carrots with Currants
Swing Eats: Bourbon Maple Glazed & Braised Carrots
Dishing With Divya: Honey Glazed Baby Carrots
Daily*Dishin: Spicy Carrot Spread/Dip (Guten Free-Dairy Free)
Taste with the Eyes: Peruvian Shrimp and Baby Carrots, Aji Amarillo Soy Marinade
More posts from Allison Milam.
Similar Posts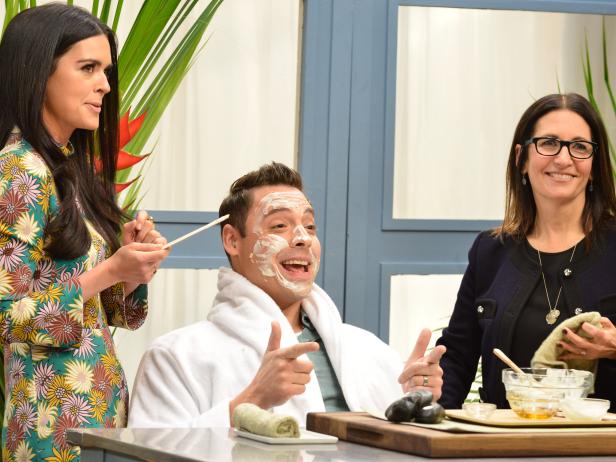 You don't have to travel somewhere exotic to make the most of your time off....