If you gauge the dawn of fall by when your first pumpkin spice latte of the season is sipped, there aren't any limits your pumpkin spice intake. Amidst trips to the pumpkin patch, carving contests and all your other pumpkin-centric fall activities, these sweet pumpkin recipes should be on tap all season long:
1. You've never seen another pumpkin pie with looks this good. Gingersnap Pumpkin Pie with Ginger Cream (pictured above) receives a deeper sweetness from a just-ripe banana and an extra notch of spice from the cookies. Word to the wise: Don't be stingy with the whipped cream.
2. The perks to a batch of Spiced Pumpkin-Raisin Cookies don't stop with all that pumpkin spice goodness. These seriously moist treats come without eggs, making them vegan friendly.
3. Coming with golden raisins, crystallized ginger and light brown sugar, a scoop of Anne Burrell's Pumpkin-Ginger Bread Pudding for Food Network Magazine is full of texture.
4. Sunny Anderson swaps the standard slice of pumpkin pie for Mini Pecan Pumpkin Pies. Think of them as a cross between pumpkin and pecan pies, devoured in just one extra-special bite.
5. Roll up all of the flavors of fall in Trisha Yearwood's Pumpkin Roll, coming with a luxurious helping of cream cheese frosting.
6. A roundup of pumpkin recipes couldn't possibly be complete without a killer classic pumpkin pie. Bobby Flay's Throwdown Pumpkin Pie is a real winner, especially with a homemade graham cracker crust.
More pumpkin recipes from friends and family:
Feed Me Phoebe: 7 Healthy Pumpkin Recipes for Fall
The Lemon Bowl: Pumpkin Oatmeal Breakfast Cookies (Gluten-Free)
Jeanette's Healthy Living: Gluten-Free Pumpkin Spice Oat Chocolate Chip Pancakes
Bacon and Souffle: Easy Pumpkin Bundt Cake
Weelicious: Quick Pumpkin Cinnamon Rolls
Virtually Homemade: Gluten-Free Dark Brownies with Pumpkin Frosting
Devour: Eat As Much Pumpkin As Possible
Napa Farmhouse 1885: Pumpkin and Chocolate Chip Cake
Red or Green: Spiced Pumpkin Waffles with Maple Syrup Glazed Bacon
Elephants and the Coconut Trees: Pumpkin Snickerdoodle Cookies
The Cultural Dish: Baked Pumpkin Doughnuts
The Mom 100: Pumpkin Gingerbread with Crystallized Ginger
Haute Apple Pie: Pumpkin Bread Truffles
Domesticate Me: No-Bake Pumpkin Pie Energy Bites with Dark Chocolate Chunks (Vegan and Gluten-Free)
Swing Eats: Pumpkin Almond Spice Waffles (Gluten-Free)
I Am Baker: Pumpkin Spice Puppy Chow
Taste With The Eyes: Savory Little Pumpkins with Labneh, Zaatar and Pumpkin Seed Oil
More posts from Allison Milam.
Similar Posts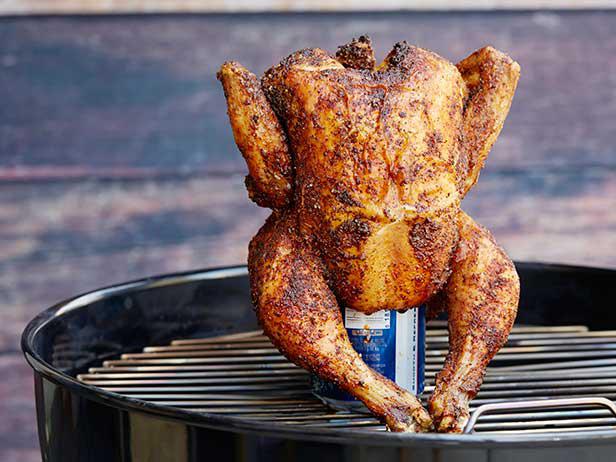 This clever grilling technique is easy enough to perfect even on your first try making it....