Listen here: Your slow cooker is meant for a whole lot more than endless vats of smoky chili and comforting stews. Though we turn back the dial for hours on end for some of our favorite meals, it's about time we rethink this kitchen tool with recipes that are a whole lot sweeter. These perfect-for-fall slow-cooker dessert recipes cook low and slow, rather than hold up your oven or hog all of your time.
1. There will be no more sliding peach cobbler into the oven, thanks to Alton Brown's recipe for Slow-Cooker Peach Cobbler (pictured above). This warm, comforting recipe calls for frozen peaches, so you can make it year-round.
2. It's hard to believe that a pan of brownies doesn't always have first dibs on the oven, but sometimes you need that extra space. Easy-to-make Slow-Cooker Gooey Brownie Cake has all the perks of a soft warm brownie, from the gooey center to the crispy edges.
3. Slow-Cooker Banana Upside-Down Cake relies on your slow cooker to caramelize the bananas with rum and brown sugar, before you pour the cake batter on top for easy baking. After you invert the cake from the cooker, all of that slow-earned heat is best taken with a countering scoop of vanilla ice cream.
4. Though reaching into a bag of candy would be the easiest way to get your sugar fix, Trisha Yearwood's four-ingredient Slow-Cooker Chocolate Candy isn't so difficult either. Melt peanuts, chocolate squares, semisweet chocolate chips and white chocolate bark together in the cooker before scooping it into cupcake liners to harden.
5. Spoon Slow-Cooker Berry Cobbler into a bowl and top with whipped sour cream for tangy sweetness. Though traditional recipes typically come to fruition in the oven, this cobbler will leave the slow cooker with bubbling berries and a soft, pillowy biscuit topping.
6. For Slow-Cooker Cranberry-Walnut Stuffed Apples, simply core large baking apples (like Rome or Golden Delicious) before stuffing them with a sweet mix of cranberries and walnuts. When cooked down nice and slowly with apple cider, they'll become deliciously fork tender.
Get more slow-cooker recipes from family and friends:
Feed Me Phoebe: Moroccan Lamb Chili with Chickpeas, Sweet Potatoes and Kale
The Lemon Bowl: Slow Cooker Chicken and Vegetables with Cinnamon and Garlic
Jeanette's Healthy Living: Slow Cooker Chicken Vegetable Stew with Rosemary, Thyme and Sage
Big Girls, Small Kitchen: Slow Cooker Cassoulet
Devour: Slow-Cooked Meals from Breakfast through Dessert
Napa Farmhouse 1885: Slow-Cooker New Mexican Vegetable Chowder
Red or Green: Slow Cooker Red Beans, Vegetables & Rice
The Cultural Dish: Slow-Cooker Beef Stew
Domesticate Me: Slow Cooker Apple Pie Oatmeal (Vegan and Gluten-Free)
Taste with the Eyes: Elegant Braised Leeks
More posts from Allison Milam.
Similar Posts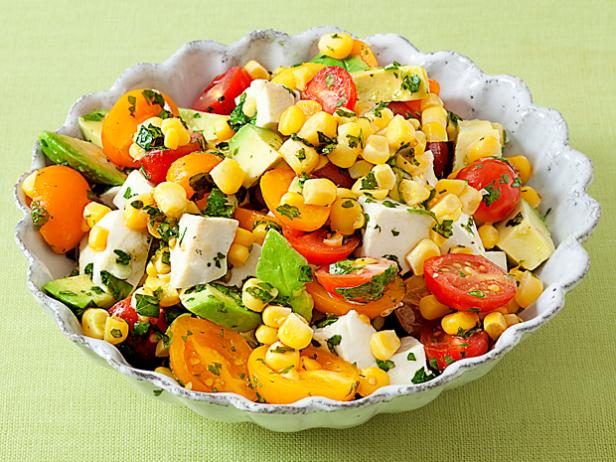 When it's too hot to cook, look no further than these tomato-focused recipes....