What was supposed to be a welcome challenge quickly turned into a nightmare when Renae Bowens, the owner of El Bistro restaurant in Titusville, Pa., found herself facing significant financial losses. With nowhere left to turn, the single mother looked to Robert Irvine to reinvigorate her eatery, but it was ultimately up to him to reignite Renae's hunger for the business as well. After two days of renovations on a $10,000 budget, Robert Irvine and his Restaurant: Impossible team reopened El Bistro as Renae's Corner to a packed house. Read on below to hear from Renae and find out how her restaurant is doing today.
"After the team left, our profit went up about 50 percent," Renae explains. " I have been at the restaurant much more, and I have implemented many of the changes suggested to me."
Renae admits that the updated design at Renae's Corner has been successful, as "everyone loves it, staff and customers." She adds, "The community has been very receptive, coming to try the food and bringing friends and family."
As for sanitation at Renae's Corner, Renae notes that "the kitchen staff is doing a wonderful job keeping up, and the kitchen is being cleaned every day." They've even begun keeping "a cleaning log" to ensure future maintenance.
"I have maintained my boss status instead of friend status," says Renae, who adds that she's "not tolerating people being late or taking too many breaks." As for her kids, Renae says that they "are proud to be at the restaurant."
Looking back on her Restaurant: Impossible experience, Renae notes, "I would do it over again any day. I feel like the show gave me a confidence that I was lacking, and I will be forever grateful."
More from Restaurant Revisited:
Uncle Andy's Diner (August 27)
Country Cow Restaurant and Bar (August 20)
Pomona Golf and Country Club (August 13)
Paul's Bar & Bowling (August 6)
Marie's at Ummat Cafe (July 30)
The Fork Diner (July 23)
Portu-Greek Cafe (June 11)
Grace's Place Bagels and Deli (June 4)
Bama Q (May 28)
Cave Inn BBQ (May 21)
Bumbinos Italian Ristorante (April 30)
Bryant's Seafood World (April 23)
Urban Roots (April 9)
gratifi kitchen + bar (April 2)
Mama Della's N.Y. City Pizzeria (March 26)
Pasión Latin Fusion (March 19)
Tootie's Texas BBQ (March 12)
Mill Creek BBQ Restaurant (March 5)
Estrada's Restaurant (February 5)
Hillbillies Restaurant (January 29)
Spunky Monkey Bar and Grill (January 15)
Heather's Country Kitchen (January 1)
Goombazz Big City Eatzz (December 18)
LBI Pancake House (December 8)
Ship Bottom Volunteer Fire Company (December 8)
Mike La Susa's Italian Restaurant (December 4)
Seven (November 27)
Georgia Boy Cafe (November 20)
Coach Lamp Restaurant & Pub (November 13)
The Windsor 75 (November 6)
Ducky's Family Restaurant (October 30)
Mama Campisi's Restaurant (October 23)
More posts from Maria Russo.
Similar Posts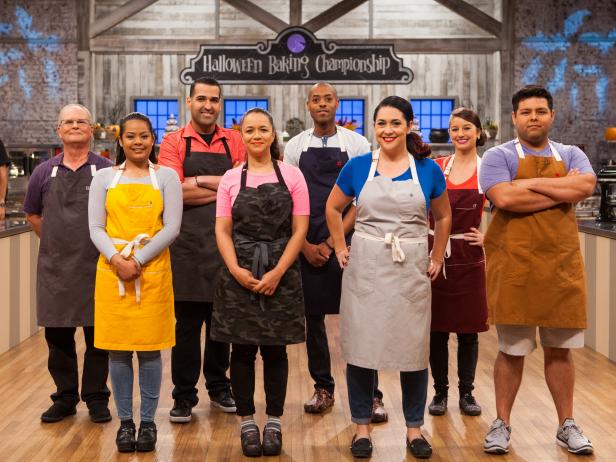 Get the details on the all-new season of Halloween Baking Championship, premiering on Sunday, Sept. 25 at 9|8c....