When whimsical dishes like these are on the menu, playing with your food is not only allowed, it's encouraged. The fun factor will get even the pickiest eaters excited to make these recipes — and eat them! Fortunately for the rest of the family, these meals and snacks are also mighty tasty.
Spaghetti NestsBocconcini (small balls of fresh mozzarella) stand in for birds' eggs in Giada De Laurentiis' adorable spaghetti dish. Use tongs to swirl the cooked spaghetti, then transfer it to a pan to bake until firm enough to hold the "eggs." Have the kids help nestle them into place.
Prairie Sushi
Here's "sushi" you can pack in a lunchbox. Ree Drummond builds turkey and cream cheese wraps in soft flour tortillas, adds cucumber and carrot for crunch, then cuts them into bite-sized "rolls." Eat 'em with chopsticks to enhance the faux-sushi experience.
Chow Mein Cookies
These crunchy no-bake cookies are a cinch to make: Just coat store-bought chow mein noodles, almonds and dried fruit in rich, melted chocolate. Kids can help scoop the mixture with an ice cream scoop or spoon. Once they harden, the cookie clusters keep well in an airtight container — perfect for toting along to an early fall picnic.
Check out more fun and playful recipes to cook with kids.
More posts from Sara Levine.
Similar Posts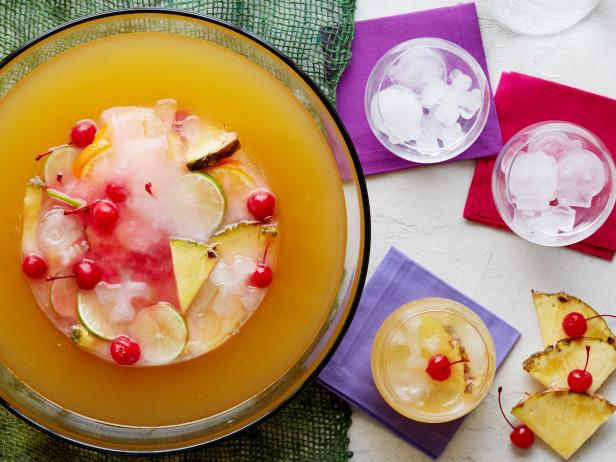 From formal events to backyard barbecues, punch is a party favorite for the ages....