One of the best things about autumn rolling in are all the new cookbook releases hitting shelves, and the Fall 2014 season includes some exceptional culinary titles.
What to Bake & How to Bake It by Jane Hornby is the perfect beginner baking book. It features gorgeous step-by-step images and clear, easy-to-understand directions. Recipes range from basic desserts, cakes and breads to pancakes, scones, doughnuts and more. Published by Phaidon Press. On sale Sept. 29. Preorder your copy here.
The Slanted Door by Charles Phan takes you through the history of the famed Vietnamese restaurant. Phan's newest book reads like a love letter to the eating establishment, highlighting how the restaurant has evolved and developed during its 20-year lifespan. It is as much an ode to the people and stories of The Slanted Door as it is to the food for which the restaurant has become iconic. Published by Ten Speed Press. On sale Oct. 7. Preorder your copy here.
Della Fattoria Bread by Kathleen Weber is the bread-baking book for the home cook. The book takes the intimidation factor out of the home bread-making process, with recipes for everything from a basic boule to crackers and everything in between. Trickier techniques are broken down into step-by-step photo guides, and the stories woven throughout the book feel like tales passed down through a family, making the book a cozy read. Published by Artisan Books. On sale Oct. 7. Preorder your copy here.
Baked Occasions: Desserts for Leisure Activities, Holidays, and Informal Celebrations by Matt Lewis and Renato Poliafito gives readers a reason to celebrate. Broken down month by month, Baked Occasions offers sweet treats for every holiday and celebration you'll meet in a year, from the perfect birthday cake to a holiday season cookie spread that will make your mouth water and back again. The recipe notes give each dish cultural context, making it a book that feeds your mind as well as your appetite. Published by Stewart, Tabori & Chang. On sale Oct. 7. Preorder your copy here.
Death & Co: Modern Classic Cocktails by David Kaplan, Nick Fauchald, and Alex Day offers classic sips and new twists. If you're in the market for a stunning guide to mixing craft cocktails at home, this is the title for you. Death & Co elevates the art of mixing a good drink with its elegant photographs and bright, bold flavors. You'll find tried-and-true cocktail classics mixed in with colorful stories and new drink concoctions straight from the Death & Co bar in New York City. Published by Ten Speed Press. On sale Oct. 7. Preorder your copy here.
Plenty More: Vibrant Vegetable Cooking from London's Ottolenghi by Yotam Ottolenghi is the follow-up book you've been waiting for. A sequel to Ottolenghi's 2011 book, Plenty, Plenty More has 120 new vegetable-centric recipes organized by method of cooking. Though the title is vegetarian friendly, it will undoubtedly prove to be beloved by vegetarians and omnivores alike. Published by Ten Speed Press. On sale Oct. 14. Preorder your copy here.
Heritage by Sean Brock is the only Southern cookbook you'll need this fall. Brock's food has deep Southern roots, and Heritage's recipes walk a fine line between the elevated cuisine you find in his restaurants and the comforting dishes you find on Southern tables at home. More than that, Heritage reads like a love letter to the farmers and agrarians working to preserve heritage food sources. With its wide range of Southern dishes and gorgeous food photography, Heritage certainly earns its spot on the cookbook library shelf. Published by Artisan Books. On sale Oct. 21. Preorder your copy here.
Dominique Ansel: The Secret Recipes by Dominique Ansel brings bakery magic into your home kitchen. Ansel's book will feature a home kitchen-friendly recipe for the Cronut™ that made him a household name, but the book has many more fun, intriguing recipes to offer. He's been called a modern-day Willy Wonka for his ability to elevate bakery treats into works of imagination, and that's what readers can expect from the stories and recipes in Ansel's inaugural cookbook. Published by Simon & Schuster. On sale Oct. 28. Preorder your copy here.
Baking Chez Moi: Recipes from My Paris Home to Your Home Anywhere by Dorie Greenspan takes you to Paris one bite at a time. The book includes recipes from home cooks and pastry chefs alike, all of which are incredibly simple and easy to create in your home kitchen. The exceptional desserts paired together with Greenspan's lighthearted charm and wit make for a delicious, inviting read. Published by Houghton Mifflin Harcourt. On sale Oct. 28. Preorder your copy here.
The Baking Bible by Rose Levy Beranbaum is the magnum opus of a culinary legend. The comprehensive collection of recipes features pies, tarts, cakes, candies, cookies, pastries, breads and more. The Baking Bible draws from Beranbaum's wealth of experience as an expert interdisciplinary baker. Baking with her recipes means creating culinary classics and new, exciting crowd-pleasing dishes from the comfort of your home kitchen. Published by Houghton Mifflin Harcourt. On sale Nov. 4. Preorder your copy here.
Prune by Gabrielle Hamilton is one of the most-anticipated books of the year, and with 250 recipes in its pages, it's easy to understand why. Prune was written to read like the kitchen binders of its namesake restaurant, and its pages hold recipes for some of the renowned eatery's most-requested dishes. Published by Random House. On sale Nov. 4. Preorder your copy here.
Bar Tartine by Nicolaus Balla and Cortney Burns takes you inside the techniques and influences of the book's namesake San Francisco restaurant. Bar Tartine features more than a simple collection of recipes; it explores the nuances of inspiration at the heart of the eatery's menu. The book takes you on a culinary journey through Central Europe, Scandinavia and even Japan. The recipes boast layered flavors and food photography that will tease your imagination and your appetite. Published by Chronicle Books. On sale Nov. 25. Preorder your copy here.
More posts from Mallory Viscardi.
Similar Posts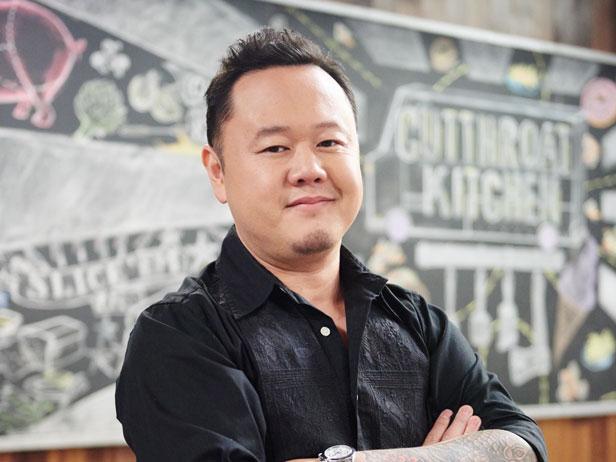 Find out how you can enter to win a copy of Jet Tila new cookbook....