On the upcoming episode of Rachael vs. Guy: Kids Cook-Off, G. Garvin, host of Cooking Channel's Road Trip with G. Garvin, stops by to judge the kids' culinary creations in the main challenge, which has the young chefs cooking the Southern dish of their choice. As a Southern boy himself, G. has an idea of what he's looking for in the quintessential dish of the South, and the kids know they can't get away with just anything when it comes to G.'s discerning palate. But it's not necessarily the food that ends up blowing away Mr. Garvin.
Besides cooking, the kids must present in front of G. Garvin. As you can imagine, since it's a challenge with a Southern theme, some of the kids pull out the stops more than others, taking it to the max of showmanship.
In this exclusive sneak peek from the episode, G. can't stop smiling at one kid's presentation, and you can tell by the eyebrows on Guy that it's a little surprising.
More posts from Joseph Erdos.
Similar Posts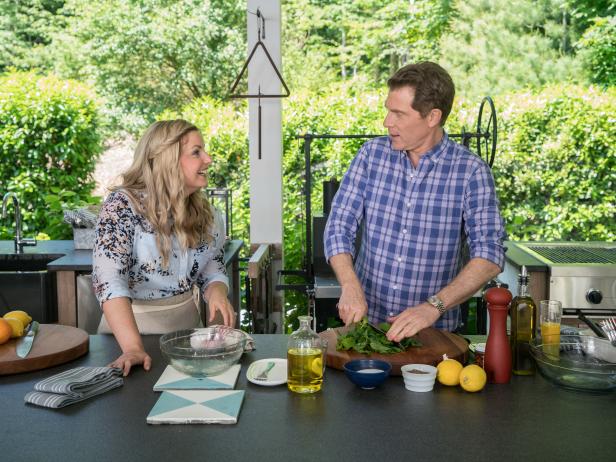 Get the latest details on the all-new series, The Bobby and Damaris Show....