It's time to pack the kids up for school again, and that means making mounds of school lunches. But PB&J sandwiches can take you only so far. For a new twist on a classic ingredient that kids and adults love, look no further than the Peanut Butter series on FN Dish. For the next three weeks, we'll be giving you inventive recipes that let you incorporate peanut butter into all your meals — from breakfast to dessert — for the entire family.
Here are ways you can sneak a little peanut butter into your midday meal: lunch. And don't forget to check out last week's breakfast post here.
1. Instead of a mayonnaise-based chicken salad, try it with a touch of peanut butter with Bobby Flay's Chinese Chicken Salad with Red Chile Peanut Butter recipe (pictured above).
2. Mole, a Mexican sauce traditionally made with peppers and chocolate, gets a nutty twist in this Slow-Cooker Turkey Mole Tacos recipe.
3. Skip the spaghetti Bolognese and try a tangy twist on noodles with Ina Garten's Crunchy Noodle Salad recipe.
4. Jeff Mauro creates a Thai-style delicacy in this Shrimp Spring Rolls recipe.
5. Beat the heat on those exceptionally warm fall days with Claire Robinson's easy recipe for Chilled Peanut Soba Noodles.
6. Bring the takeout home with this inventive Chicken Summer Rolls recipe.
7. For a sweet-and-savory take on a classic PB&J sandwich, try this Crunchy Fried PB and J recipe, complete with potato chips and bananas.
To learn how to make your own flavorful peanut butter without all the additives, click play on Alton Brown's video below.

More posts from Nikhita Mahtani.
Similar Posts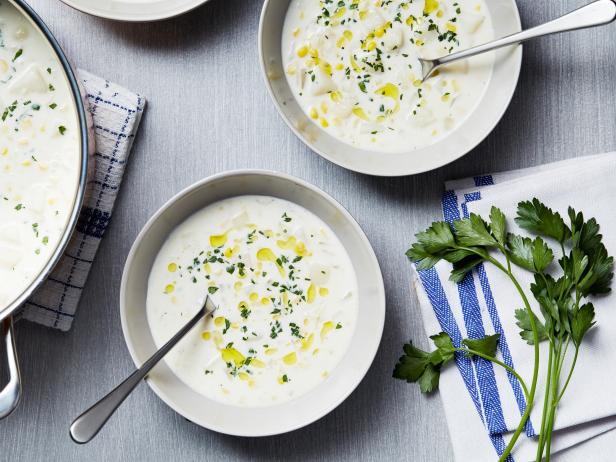 Get your fill of this exceptional summer grain while the peak season lasts....