When it comes to barbecue, one size most certainly does not fit all. For some, it's all about nibbling smoky ribs from the bone. For others, a pulled pork sandwich doused in barbecue sauce is where it's at. And as far as regional differences go (from the Carolinas to Tennessee to Texas), don't even get us started. This week, conjure your inner grill master with the forerunners of backyard barbecuing.
Pork Ribs: For a barbecue phenomenon that needs no utensils, ribs are always the answer. But the question remains: Will you have yours wet or dry? Cooked indirectly for hours on end, the Neelys' Wet BBQ Ribs are dripping with a sweet and smoky barbecue sauce. For those in the dry school of thought, there's the Neelys' Kansas City-Style Pork Ribs recipe, which encrusts the ribs with a dry rub of spices for a dose of pure barbecue.
Brisket: Bobby Flay's Smoked BBQ Brisket leaves the grill crusty on the outside and oh so tender on the inside. Maybe it's from slow smoking it for hours on end, or maybe it's from the dark beer-based mop he bastes it with every half-hour. (It's definitely from both.)
Pulled Pork: Smoked until it reaches a new state of matter, pulled pork is a barbecued meat with a smokehouse following for a reason. Pile it on hamburger buns with coleslaw for the Neelys' Pulled Pork Sandwiches for Food Network Magazine.
Smoked Fish: Rather than buying from a plastic pack, home smoke your salmon for legendary results. Alton Brown rubs his Smoked Salmon with brown sugar before slowly smoking it. From there, whether you load it on a bagel with schmear is up to you.
Pork Belly: As a fatty boneless cut, pork belly needs little love to reach a sumptuous status. Food Network Magazine's Glazed Pork Belly with Ginger Barbecue Sauce results in a caramelized exterior, and an interior that barely requires a knife.
Barbecue Chicken: Solid barbecue chicken takes more than a hit on the grill. For Beer Can Chicken with Cola Barbecue Sauce, sit your bird on top of an open can of beer on the grill. Believe it or not, it'll keep things tender and smoky.
With these how-tos in your back pocket, it's easier to achieve fall-apart, smoky, carnivorous goodness than ever before. For more barbecue inspiration, make your way to Food Network.
More barbecue recipes from friends and family:
The Lemon Bowl: Tart Cherry Chinese BBQ Pulled Pork
Feed Me Phoebe: Grilled Lamb Kebabs with Lebanese Tomato Salsa
Weelicious: Southern-Style Pork Tenderloin
The Heritage Cook: Caprese Grilled Cheese Sandwiches (Gluten-Free)
Napa Farmhouse 1885: BBQ Pork Ribs
Red or Green: BBQ Salmon with Hot Pepper Jelly Glaze and Marinated Tomatoes
Domesticate Me: Fiery Barbecue Flank Steak Tacos with "Summer Mess" Salsa
Devour: 5 BBQ Sandwiches
In Jennie's Kitchen: Ginger-Soy Marinated Flank Steak
FN Dish: The Beauties of Barbecue
More posts from Allison Milam.
Similar Posts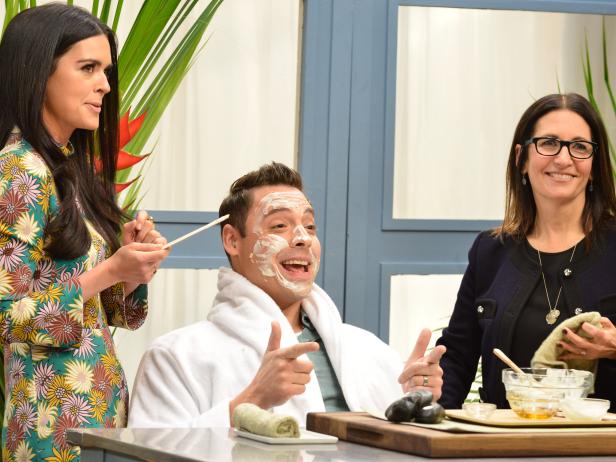 You don't have to travel somewhere exotic to make the most of your time off....