While Robert Irvine is no stranger to unusual and unfortunate scenes after years of Restaurant: Impossible missions, nothing could have prepared him for what he saw when he pulled up to Portland, Maine's Uncle Andy's Diner: owner Dennis Fogg dressed in an ape costume with a poster advertising his business. "He's just trying to get people's attention," Tina Fogg, Dennis' wife and the co-owner, explained to Robert. When Dennis isn't turning heads at the restaurant, he's performing as a standup comedian, but as Robert explains of Uncle Andy's, "I can see that Dennis likes to joke around, but what I see in front of me is no laughing matter." He had only two days to work and a $10,000 budget to overhaul the interior at the family-run restaurant, rework the eatery's menu and improve Dennis' professional demeanor while working. Read on below to hear from Dennis and find out how his business was faring a few months after Robert's intervention.
"They are, right off the hook, four to five times better than before Restaurant: Impossible," Dennis says of the financials at Uncle Andy's. He adds that in order to accommodate larger parties, "We installed booths to increase seating by 15."
As for his children, Dennis explains, "Andrea is almost finished with her school and will be taking a more active role later," and Jason "has become a leader in the kitchen."
Thinking back on what he's learned throughout this experience, Dennis admits, "My family is stronger than I thought."
More from Restaurant Revisited:
Country Cow Restaurant and Bar (August 20)
Pomona Golf and Country Club (August 13)
Paul's Bar & Bowling (August 6)
Marie's at Ummat Cafe (July 30)
The Fork Diner (July 23)
Portu-Greek Cafe (June 11)
Grace's Place Bagels and Deli (June 4)
Bama Q (May 28)
Cave Inn BBQ (May 21)
Bumbinos Italian Ristorante (April 30)
Bryant's Seafood World (April 23)
Urban Roots (April 9)
gratifi kitchen + bar (April 2)
Mama Della's N.Y. City Pizzeria (March 26)
Pasión Latin Fusion (March 19)
Tootie's Texas BBQ (March 12)
Mill Creek BBQ Restaurant (March 5)
Estrada's Restaurant (February 5)
Hillbillies Restaurant (January 29)
Spunky Monkey Bar and Grill (January 15)
Heather's Country Kitchen (January 1)
Goombazz Big City Eatzz (December 18)
LBI Pancake House (December 8)
Ship Bottom Volunteer Fire Company (December 8)
Mike La Susa's Italian Restaurant (December 4)
Seven (November 27)
Georgia Boy Cafe (November 20)
Coach Lamp Restaurant & Pub (November 13)
The Windsor 75 (November 6)
Ducky's Family Restaurant (October 30)
Mama Campisi's Restaurant (October 23)
More posts from Maria Russo.
Similar Posts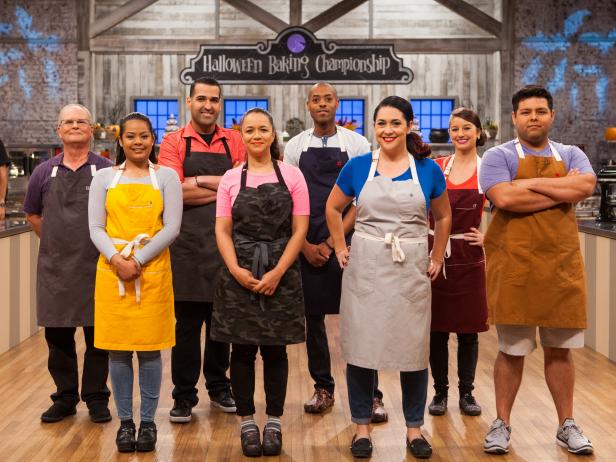 Get the details on the all-new season of Halloween Baking Championship, premiering on Sunday, Sept. 25 at 9|8c....