At Pomona Golf and Country Club in Egg Harbor City, N.J., Robert Irvine had to contend not only with a 45-year-old joint golf course and clubhouse but also family friction amongst the owners, sisters Andy Truitt and Pam Grenda, and their cousin, Bruce Ritchie. The trio was facing losses after having failed to attract a fresher audience, and it was up to Robert to reimagine the establishment's futures. Read on below to hear from Andy and find out how Pomona Golf and Country Club is doing today, a few months after its Restaurant: Impossible transformation.
"Business is slowly picking up," says Andy. "We've had three dinners averaging 25 people." She adds that they "using the patio" and customers have taken well to the golf carts.
Pam is still cooking at the clubhouse, and she says she's particularly fond of the "Jumbo Dogs, Black Bean Burger [and] Chicken Salad."
Pomona Golf and Country Club has begun advertising on Facebook, according to Andy, who says they have instituted "family memberships" and have also "hosted a couple private events." Andy adds: "Shane does the Facebook advertising. He has filled in for part-timers and is doing odd jobs around the place."
As far as her relationship with Pam, Andy notes that the two are "talking more, listening more [and] collaborating on some projects."
Looking ahead to the future, Andy says, "The plan is to continue to grow the business with innovative ideas." She adds, "We also plan to keep moving forward with improvements."
More from Restaurant Revisited:
Paul's Bar & Bowling (August 6)
Marie's at Ummat Cafe (July 30)
The Fork Diner (July 23)
Portu-Greek Cafe (June 11)
Grace's Place Bagels and Deli (June 4)
Bama Q (May 28)
Cave Inn BBQ (May 21)
Bumbinos Italian Ristorante (April 30)
Bryant's Seafood World (April 23)
Urban Roots (April 9)
gratifi kitchen + bar (April 2)
Mama Della's N.Y. City Pizzeria (March 26)
Pasión Latin Fusion (March 19)
Tootie's Texas BBQ (March 12)
Mill Creek BBQ Restaurant (March 5)
Estrada's Restaurant (February 5)
Hillbillies Restaurant (January 29)
Spunky Monkey Bar and Grill (January 15)
Heather's Country Kitchen (January 1)
Goombazz Big City Eatzz (December 18)
LBI Pancake House (December 8)
Ship Bottom Volunteer Fire Company (December 8)
Mike La Susa's Italian Restaurant (December 4)
Seven (November 27)
Georgia Boy Cafe (November 20)
Coach Lamp Restaurant & Pub (November 13)
The Windsor 75 (November 6)
Ducky's Family Restaurant (October 30)
Mama Campisi's Restaurant (October 23)
More posts from Maria Russo.
Similar Posts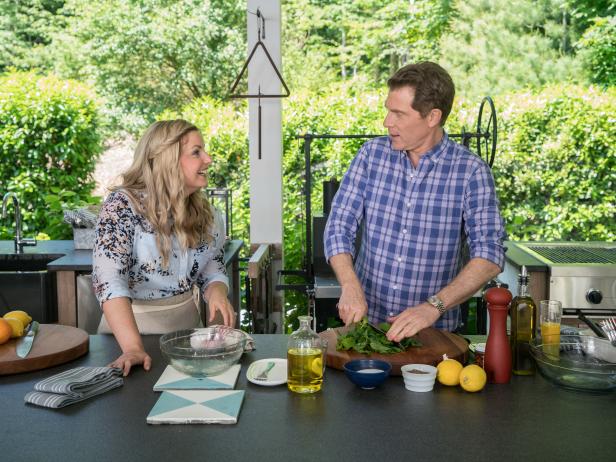 Get the latest details on the all-new series, The Bobby and Damaris Show....