As time passes and new restaurant trends join the market, it's often not enough for long-established eateries to continue doing business the same way year after year and decade after decade. Paul Awramko, the owner of Paul's Bar & Bowling, learned this lesson the hard way when the 85-year-old establishment found profits rapidly declining in the last eight years. "Nothing has really changed" of the dark, old-fashioned interior at Paul's, says Ed Arzoomanian, an investor in the business. The joint bar and bowling alley in Paterson, N.J., was in dire need of an update, and the menu called for a complete overhaul, both of which Robert Irvine and his Restaurant: Impossible team successfully managed to complete in only two days and with a $10,000 budget. Read on below to hear from Paul to find out how his business is doing today.
"For the first three weeks, business was up 20 percent," says Paul. He adds, "It looks so much brighter, more comfortable, intriguing, cleaner, more current [and] totally, totally not old school anymore."
Since the renovation, "open bowling has increased," according to Paul. He says that the "iPads are a big hit." But he notes, "We still offer paper and pencil for scoring for the old-school folks." The restaurant has taken steps to embrace social media, as Paul says that the restaurant is now on Facebook.
As for the menu at Paul's, "Right now we haven't incorporated the new items but hopefully soon plan to," Paul reveals. "Everyone at [the] bar still loves our wings."
The staff at Paul's remains largely the same, according to Paul, who says, "Ed is still working full time at the bar, and bartenders are still here."
Looking ahead to the future, Paul explains, "[The] long-term plans are for Ed to take over and make it Ed's place to make him happy and profitable."
More from Restaurant Revisited:
Marie's at Ummat Cafe (July 30)
The Fork Diner (July 23)
Portu-Greek Cafe (June 11)
Grace's Place Bagels and Deli (June 4)
Bama Q (May 28)
Cave Inn BBQ (May 21)
Bumbinos Italian Ristorante (April 30)
Bryant's Seafood World (April 23)
Urban Roots (April 9)
gratifi kitchen + bar (April 2)
Mama Della's N.Y. City Pizzeria (March 26)
Pasión Latin Fusion (March 19)
Tootie's Texas BBQ (March 12)
Mill Creek BBQ Restaurant (March 5)
Estrada's Restaurant (February 5)
Hillbillies Restaurant (January 29)
Spunky Monkey Bar and Grill (January 15)
Heather's Country Kitchen (January 1)
Goombazz Big City Eatzz (December 18)
LBI Pancake House (December 8)
Ship Bottom Volunteer Fire Company (December 8)
Mike La Susa's Italian Restaurant (December 4)
Seven (November 27)
Georgia Boy Cafe (November 20)
Coach Lamp Restaurant & Pub (November 13)
The Windsor 75 (November 6)
Ducky's Family Restaurant (October 30)
Mama Campisi's Restaurant (October 23)
More posts from Maria Russo.
Similar Posts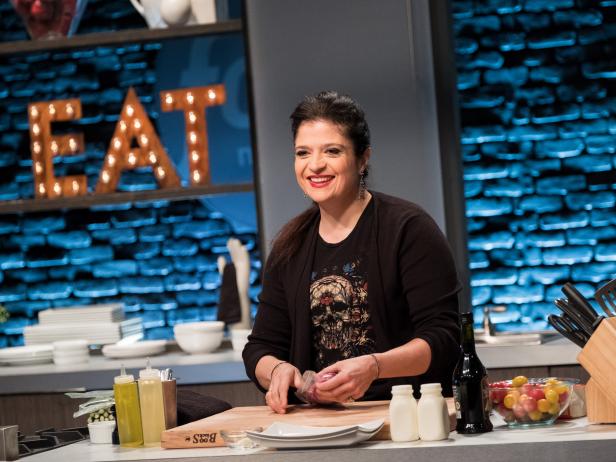 Get all the details on the upcoming premieres this weekend on Food Network....